How to Get Rid of Activation Incomplete Notification? (4 Easy Methods)
Android mobile phones often cause some annoying issues. Activation Incomplete notification is one of the more common issues that many users have faced. It usually happens if there is no SIM card in the SIM card slots. And until there is one, the notification stays in the notification tray.
Some people don't want to use a SIM card on their phones so this proves very annoying for them. Luckily, the fixes for this are quite simple. Here we'll show you how to stop this Activation Incomplete notification from appearing. But first, let's learn about what Activation Incomplete means.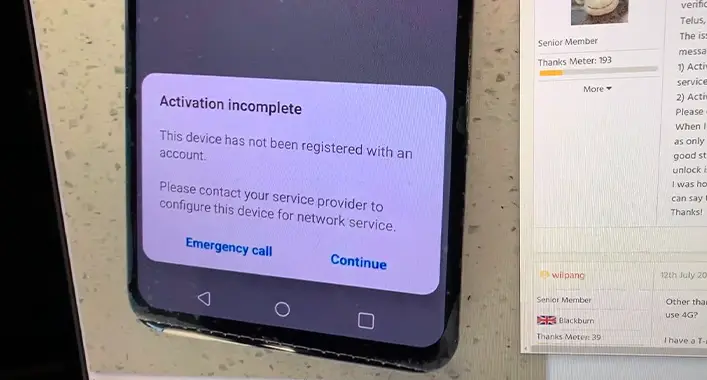 What Does It Mean When It Says Activation Incomplete?
Activation Incomplete in Android phones means that the device has not yet been registered with an account. As stated above, this mostly happens if there are no SIM cards on the device or if the SIM has been somehow corrupted. It could also appear due to an app issue.
In most cases, this notification will suggest contacting the service providers to configure your device for network services. But that is not necessary as there are other ways to fix the issue.
How Do You Get Rid of the Activation Incomplete Notification Issue?
There are a few yet effective methods that can successfully let you get rid of this annoying issue. You just need to apply them as they are instructed. Here are them one by one –
Method 1: Turn on Airplane Mode
If there is no SIM card in your phone then you can turn on airplane mode. This will make the notification go away. You can turn on Wi-Fi while in airplane mode and browse the internet if you want to.
Method 2: Force Close the App
Force closing an app is not recommended as this can cause other functions to not work properly. However, this is effective because until you reboot your phone, the Activation Incomplete notification will not appear.
But the question now is how you'll know which app is causing the notification to appear. Here's the answer-
Step 1: Tap and hold the Activation Incomplete notification from the notification tray.
Step 2: An Information button (i) will appear, tap on it.
Step 3: This will take you to the app that is causing the notification to appear.
Step 4: Now tap on the button that says Force Close.
Step 5: Tap Yes when prompted to confirm the action.
Method 3: Turn Off Notifications
Turning notifications off for the specific app is also a good solution. Follow the steps below:
Step 1: Follow steps 1,2 & 3 from method 2.
Step 2: Now tap on Manage Notifications.
Step 3: Toggle the button for Turn off Notifications.
This will turn off all notifications for the app along with the Activation Incomplete notification.
Method 4: Update the Software Version
Keeping the phone up to date is always beneficial as with every update there are bug fixes. The Activation Incomplete notification could be a bug as well. Updating the software version could make the notification disappear.
FAQs (Frequently Asked Questions)
How do I get rid of the setup wizard activation incomplete?
To disable the setup wizard, go to your Android settings and then go to App Management. Find Setup Wizard from the list of apps and then Force Close it or disable notifications.
How do you know if your phone is activated?
When the phone is switched on, call on the number and see if it rings. And if it does then that means the phone has been activated successfully.
Conclusion
Lastly, simply restarting the device can also work as reported by many users. But if it doesn't work for you, we hope the other solutions have helped you to get rid of the Activation Incomplete notification. If you need further assistance, please do not hesitate to contact us in the comments section.