How to Turn on Extra Security ATT (Easy Guidelines)
In this day and age, cybersecurity is of the utmost importance. Whether you're browsing the internet or just making a call on your phone, you need to make sure you're safe while performing any task over the telecommunications network.
AT&T Inc. (aka ATT), is an American multinational telecommunication company. It is the largest telecommunication company in the world and the third-largest provider of mobile telephone services in the U.S.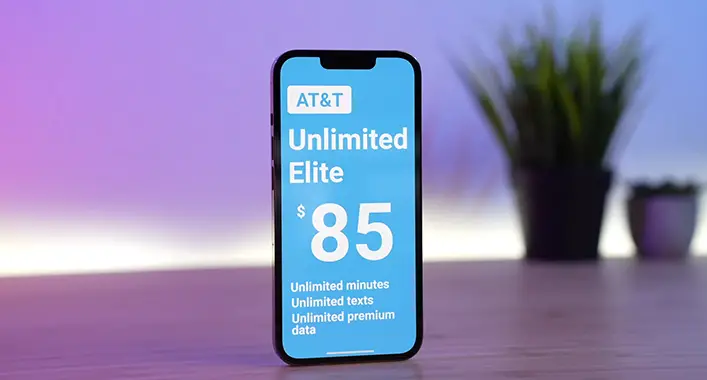 Among many features, AT&T provides an option for extra security. But like yourself, many do not know how to turn this feature on. But don't worry because we will show you the method of turning on Extra Security on ATT. But first, let's better understand what ATT Extra Security is.
What is ATT Extra Security?
ATT Extra Security is a security feature by which users can log in to their accounts and perform various tasks more safely. This feature is for wireless accounts and it is available for accounts that were never combined with AT&T Internet, DirectTV, or U-Verse TV account. Your wireless account is passcode protected. This passcode can be four to eight characters and it can be completely numerical or a combination of letters and numbers.
You can use a passcode for extra security of your wireless account. You will need your passcode when calling AT&T customer care, managing your account, or signing in to your account if you're chosen Extra Security (Only for Wireless accounts). It is the same for someone you've authorized.
How Can You Turn ON Extra Security on Your ATT Account?
To turn on Extra Security on your ATT account, follow the steps below:
Click on Account in the top-right corner.
Click on Update my profile.
Scroll down to Account Settings.
Click on Linked Accounts. Do not go to My Linked Accounts which is located right above.
Click on Manage Extra Security under Account Passcode.
On the Manage Extra Security page, check the box for Add extra security to my account and re-enter your passcode.
And that's it. You have now successfully turned on the Extra Security option on your ATT account.
FAQs (Frequently Asked Questions)
How do I turn off AT&T's extra security?
After signing in, you will need to enter the passcode for your wireless account. After that, click on the checkbox for Turn off extra security. This will remove the Extra Security option from your wireless account and you won't be prompted to enter the passcode again.
Does AT&T have two-factor authentication?
The two-factor authentication is not available for AT&T. However, it is recommended by AT&T to use the Google Authenticator app. It is available for both Android and iOS devices.
Conclusion
In brief, the Extra Security feature for AT&T wireless accounts makes your account more secure. It should be kept on at all times in case you get attacked by hackers. We hope we were able to help you turn on Extra Security on your ATT wireless account. If you need further assistance, please do not hesitate to contact us in the comments section.