[Answered] Can You Get a Virus without Downloading Anything?
Yes, you can get a virus without downloading anything. You can get a virus simply by browsing websites and clicking any links or websites. Even legit websites can be full of viruses.
Moreover, without knowing you may get a virus on your device. Broken links are mainly for hacking or spreading viruses. If you click on those links or unsafe websites, you can get a virus even if you do not download anything.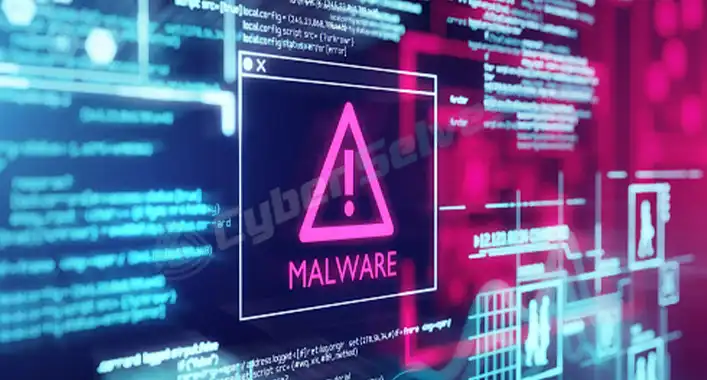 Can You Get a Virus Just Going on a Website without Downloading Anything
Everything we encounter online while browsing, they are downloaded to our system on its own. Thus, there are always opportunities for malware or viruses to enter our devices.
Nowadays hackers have evolved and created different smart ways to infect our devices. They have sophisticated tools, like the exploit toolkit. The malicious files can program to download and run themselves automatically and you will not notice.
So, Can You Get a Virus by Just Going on a Website?
Yes, you can. hackers usually use automatic tools and techniques for swindling and phishing people. They would deploy some malicious code to the websites. 
If those websites have any scope or are not secured, the malicious codes will enter through the loopholes. When you click on those websites the malware silently installs itself on your device.
About Exploit Kits
Exploit kits are the deadliest way to infect your computer. They just sit silently, automatically find, and insert vulnerable viruses on your computer as you browse the web. These are automatic so the hackers do not need to work hard to spread viruses.
When hackers install the exploit kit on a website, the web page will discreetly reroute you to a different page. If you visit the page, you may see the exact copy of the page. Meanwhile, the exploit kit is scanning your device remotely for security loopholes so that it can take advantage. If the software finds a scope, it will send malicious code through that opening and install itself onto your computer. 
Website Vulnerability
The hackers set up the program automatically to load and execute on your devices in the background. The hackers simply send a piece of code to a web browser, when it comes across the code on a site. They could use that code to attack any unsafe plugins or add-ins of that web browser.
What Websites Can Give You Viruses
As your computer can get infected by malware and virus not by downloading, simply just visiting any website, you should watch out for vulnerable and unsafe websites.
Although any legit website can contain a virus, it would be better to know some of the virus-contained websites. Here are some names of the sites that contain viruses:
www.freewarefiles.com
www.filehippo.com
www.tucows.com
www.download.com
www.mediafire.com
www.4shared .com
www .ziddu .com
www .rapidshare .de
In 2009 Norton released the 100 most dangerous websites to visit:
17ebook.co
aladel.net
bpwhamburgorchardpark.org
clicnews.com
dfwdiesel.net
divineenterprises.net
fantasticfilms.ru
gardensrestaurantandcatering.com
ginedis.com
gncr.org
hdvideoforums.org
hihanin.com
kingfamilyphotoalbum.com
likaraoke.com
mactep.org
magic4you.nu
marbling.pe.kr
nacjalneg.info
pronline.ru
purplehoodie.com
qsng.cn
seksburada.net
sportsmansclub.net
stock888.cn
tathli.com
teamclouds.com
texaswhitetailfever.com
wadefamilytree.org
xnescat.info
yt118.com
If you visit one of these websites unknowingly or accidentally, it would be better to run a scan for viruses on your computer as soon as possible for the safety of your device.
Can a Computer Get a Virus Without the Internet?
Yes, a computer can get a virus without the internet. However, without the internet, they will need some sort of physical access. For example, if you insert a virus-infected USB device into your computer, your computer can get easily infected by that.
As well as, if you connect your computer to a virus-infected computer, your computer can get infected. If you receive any file which has malware or virus, your computer can easily get infected also.
How Do I Manually Remove a Virus That I Didn't Download?
You have to follow the following steps to remove the virus from your computer manually,
Step 1: Download and install a virus scanner
Step 2: Disconnect your computer  from the internet
Step 3: Reboot your computer into safe mode
Step 4: Delete any temporary files
Step 5: Run a virus scan
Step 6: Delete or quarantine the virus
Step 7: Reboot your computer
Step 8: Change all your passwords
Step 9: Update your software, browser, and operating system.
Step 10: Take preventive measures for the protection of your computer.
How to Protect Your Computer from Viruses Coming Through the Internet?
You need to protect your computer from viruses and that is why you need to maintain the following tips carefully,
Use anti-virus software on your computer or do a complete internet security solution.
Before installing any apps, research them and read user reviews.
Make sure to read developer descriptions before you download them.
Download apps and software from trusted sites only.
Then, Check what permissions apps and software ask for.
Never click on unverified links in spam emails, messages, or unfamiliar websites.
Do not open attachments in spam emails.
Do not download anything or any attachment that you have no idea about.
Make sure to keep updated software, apps, and your operating system.
Use a secure and trusted VPN (Virtual Private Network) connection for public Wi-Fi.
Never insert unknown USB sticks or disks into your computer without scanning.
Frequently Asked Questions (FAQs)
Qu 1: How can I tell if I have a virus?
First, download antivirus software on your device. Then, run a scan. After running a scan, the software will check if there is any virus on your device. And you will also be able to see where the virus is located. 
Qu 2: How do I know if a website is safe?
A secure URL should begin with "https" rather than "http." The "s" in "https" stands for secure, which indicates that the site is using a Secure Sockets Layer (SSL) Certificate. This lets you know that all your communication and data are encrypted as it passes from your browser to the website's server.
Conclusion 
If you visit a virus-infected website, the virus can install itself and perform all kinds of harmful activities on your pc. Such as, stealing your passwords to encrypt your hard drive and finally they can hold on to your data for ransom.
In addition, all of this happens silently without your realization. You can keep your computer safe if you have a properly configured soft and hard firewall in your pc with decent antivirus/anti-malware software.