What Does Calling Restrictions Mean? Everything You Need to Know
Every cellphone has the Call barring service is common. It is one of the most convenient services that is used to control calls. By enabling this service, you can stop incoming and outgoing calls and message services, to regain access to incoming and outgoing calls, you just need to disable the call barring service.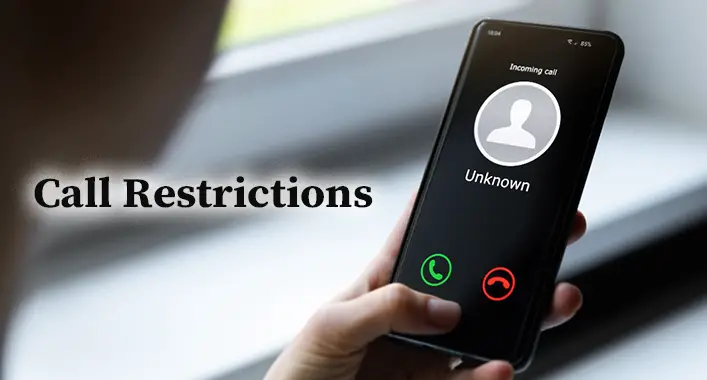 What are Call Restrictions
The call restrictions are a sub-feature of call barring service. Call restrictions mean to restrict calls from certain numbers, more specifically, call restrictions to allow you to prevent certain numbers from being dialed for outgoing calls. Every mobile phone device is allowed to use a call restriction service to manage incoming and outgoing calls. Some telecom companies offer call restrictions as a paid service.
What is Call Barring
Call barring is a feature that allows you to control incoming and outgoing calls. Call barring on incoming calls block incoming calls (in some cases, it can block only specified numbers). Also, it can prevent someone to make international calls. You can enable or disable the call barring service settings to match your needs. Call barring service allows a mobile phone user to forward incoming and outgoing calls, restrict calls, block numbers, and caller ID.
What Does Calling Restrictions Mean? – Does It Mean Block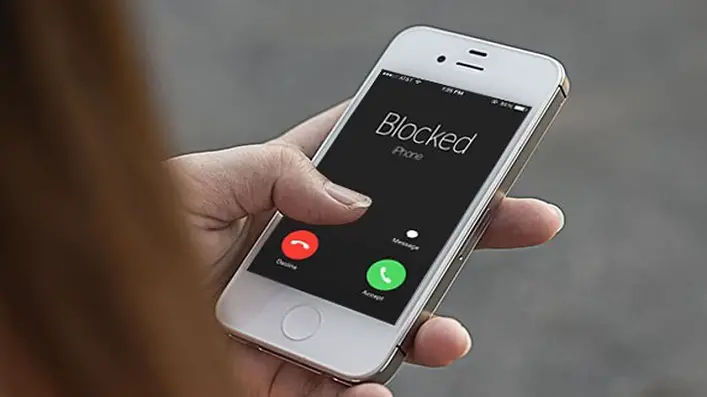 The call restrictions and call blocking service are two completely different from each other. The call restriction service is used to control incoming and outgoing calls, while the call blocking service allows users to only block the disturbing callers. On the other hand, you cannot know for sure whether you are blocked or not, while call restrictions will let you know whenever you are trying to reach the person who is not receiving the call at the moment. Henceforth, call restrictions and call blocking are not the same things.
When Does It Say This Call Cannot Be Completed Because There Are Restrictions
This exact error message means that either the caller has blocked the dialed number or the number is blocked from access to private information, or that is a service provider number that is only used for outgoing calls.
If you are noticing this message while dialing a number, you need to check the number whether it is correct or incorrect. Incorrect numbers are one of the major causes that leads you to encounter the error message. When the number is correct and still you are encountering the error message, then it is probably for some other person, or you are not authorized to make calls on that region. You can also encounter this error message if you have a call barring feature enabled on that number. If so, you need to double-check the call barring settings of your device in order to resolve the issue.
How to Know if Someone has blocked my number
Some notifications are able to let you know whether you are blocked or not. Notifications like, Message not delivered is a sign of blocking your number, though you can encounter the same notifications when you ran out of the call balance. Afterward, you could try to call the person, if the call goes right to voicemail or busy after a beep ring, it means the person may have been blocked your number.
Can I Dial On a Phone That Has Blocked My Number
When your number is blocked on a certain phone, it means you are no longer to call on that phone until the user removes the block. But in some devices, you can still make a call on that device from a blocked number by adding *67 followed by the mobile number you're trying to call. This free process allows hiding your phone number. It'll appear as an Anonymous, Private Number, Unknown Number or Blocked Number while reading on caller ID.
How to Enable Call Barring Service?
To enable the call barring service, you need to make some changes to your cellphone settings. You can follow these below-described steps to enable the call barring service on your phone;
Step-1
Open the Settings options of your phone. Locate and open the Call Settings or Call Barring from the settings option.
Step-2
Call barring options may take several seconds to load from your network connections. The device will get the network provider's settings because the call barring service is based on network functionality.
From here, you can enable or disable call barring service and control the call settings of your mobile phone.
Frequently Asked Questions (FAQs)
What is Caller ID?
Caller ID or caller identification is a telephone service that allows a user to identify the telephone or cellular number before answering the call. It is also used to call a specific user because every caller ID is different from each other.  
Does Flight Mode Restrict Calls?
Enabling the flight mode or airplane mode disables the ability of the phone to connect with the cellular network, Wi-Fi network, and Bluetooth connection. You cannot call or text if you don't have access to the cellular network or Wi-Fi network. So, the Flight mode prevents you from getting incoming and outgoing calls without any restrictions.
How Could I Turn Off Call Restrictions on My Phone?
To turn off the call restrictions on your phone, navigate through Settings > Call Setting > Call Barring > Additional Settings. You can enable or disable the call restrictions from here.
Aftermath
So, here you are now. Hope you have known enough after reading the article. Call blocking and call restriction services are completely different from one another. Call blocking is used to block disturbing calls when the call restrictions are used to control the incoming and outgoing calls. Well, that's all for today, see you soon with another topic.