What Is Cyber Silence? In Networked Communication
Cyber silence is one of the most commonly discussed topics in the cyber insurance industry. Still, many organizations and individuals may not familiar with this topic. We will be discussing what is cyber silence and how can it affect your business policymaking. 
All you need to do is take a few minutes and keep reading this article till the end. Therefore, any further ado, let's begin.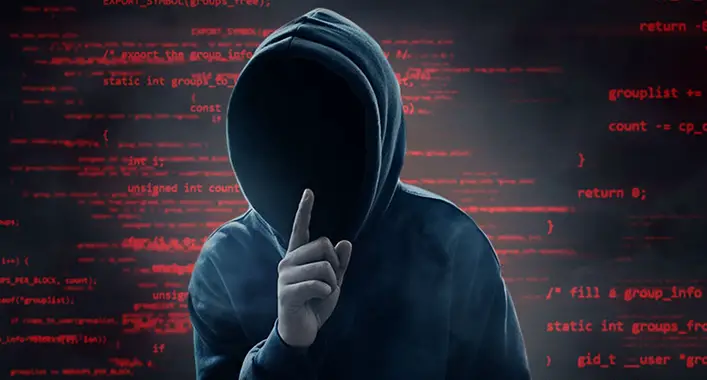 What Is Cyber Silence?
The term "cyber silence" is commonly discussed in business communication. It refers to the act of not responding to emails or other digital communications, even after trying to contact again and again. In this modern age of communication, people are engaged in networked communication, collaborate across boundaries, solve problems communally, and even use it for commercial purposes.
Cyber silence also refers to potential cyber-related losses stemming from traditional liability and property policies. This situation can arise in different insurance coverage areas as the issues can arise in any tech-related accounts. So, it is also commonly discussed in the cyber insurance industry.
Why Are Policyholders and Insurers Concerned About Cyber Silence?
There are some particular reasons that policyholders and insurers are concerned about cyber silence. In the case of policyholders, when there are improper casualty policies and insufficient clarity in property, they can surely cause confusion about cyber risk awareness. 
Additionally, there are businesses that don't have proper cyber risk coverage but believe they do, which is surely not good for business. Moreover, if non-affirmative language is contained in a standard insurance policy, insurers may interpret it differently.
On the other hand, insurers are concerned about their portfolios as cyber silence perhaps occur an unwanted and non-preventable risk to them. That is why insurers with a non-affirmative statement may unwittingly not take into account the likely cyber risks covered. 
And also they would not adjust the premium or estimate upcoming risk, or take into account the increased exposure of policyholders in their portfolio.
What Are Examples of Cyber Silent Risks?
The main examples of cyber silent risks are not sharing the experience of being a victim of cyber-attacks. However, there are some other risks of cyber silence, which can cost the victim a lot. As you know, cyber-attacks can damage you in various ways including financial damage. Also, they can cause significant damage to an industry or organization by leaking important information. 
It could be very dangerous if it happened in business communication, where you may face problems for failing to contact your affiliates, partner, or employees. This could typically occur when your affiliates, employee, or partners are not responding to your contact attempts.  
Why Do People Stay Silent When They Experience a Cyber Attack?
Experiencing or encountering cyberattacks is getting common day by day, but most people don't like to talk about being a victim of cyberattacks. This could happen for two reasons; one is people don't want to look stupid to others, and the other could be people don't want to get into trouble. Whatever that is, it costs a lot for the victims. Most people generally want to follow the rules. For this reason, people get scared when something happens that goes out of the bound. Also, some people always want to look smart to other people. So, they don't intend to share any bad experiences with others.
Frequently Asked Questions
Is It Rude Not to Respond to an Email?
Yes, it is rude to not respond to an email. You may show excuses like "you are not able to help" or "you are not feeling comfortable following through with others' requests." It still remains rude to not respond to an email.
How Do You Respond When You Get Victims of a Cyber Attack?
Notifying the law enforcement authority and reporting about the incident as soon as possible after being a victim of cyber-attacks. The quicker they know, the more they can do to save themselves from the incident.
What to Do When a Client Ignores You?
There is something you need to do if your client ignores you. Here are the things you should do when your clients ignore you;
Persist
Schedule a follow-up
Analyze email and other communications
Keep customers updated
Inform the law enforcement authority if there is any financial risk involved.
Final Thoughts
Now, you have known enough about the cyber silence term. Always try to speak up about being a victim of cyberattacks. It will help others to avoid attacks and keep their device and other information safe against cyber threats. I Hope, this is enough to know about the cyber silence that's all for today, have a great day.