How to Remove Supremo Virus (Easy Steps Guide)
Deleting the Supremo.exe file will remove the Supremo application.
For Windows, simply remove the Supremo.exe file to get rid of the program. For Mac, select the Advanced tab by clicking on the Tools menu, then click the uninstall button to remove Supremo.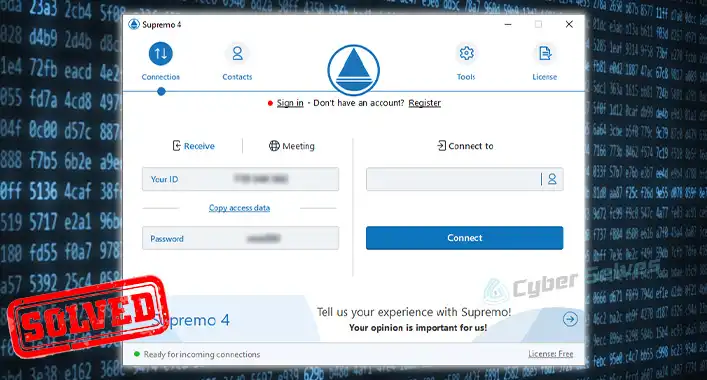 Is Supremo a Virus
Supremo is a program for remote desktop management and support. It only requires one executable file, so there is no need for installation, and it gives you quick access to a remote PC or server or lets you host a meeting.
What Is Supremo Used For
Supremo is a remote desktop application that gives users access to distant PCs, servers, and other gadgets. Nanosystems S.r.l. first made it available in 2013. Operating systems including Windows, macOS, Android, Linux, and iOS all support it.
How to Remove Supremo Virus From Windows and Mac PC
For Mac:
To uninstall Supremo on a Mac, simply click the Tools menu, choose the Advanced tab, and then click the Uninstall button. Before removing the Supremo.exe executable, uninstall Supremo from the Tools / Options area and close from the Taskbar if you installed it for unattended access.
For Windows:
The Supremo.exe file must be deleted to uninstall the program on Windows.
It would be a little difficult to uninstall if you installed some services on it. For this, follow the steps:
First, open the Supremo Software.
A subfolder of "C: Program Files (x86)" called "Supremo.exe" is typically found in this location. On Windows 10/11/7, the most frequent file sizes are 9,003,280 bytes (33% of all occurrences), followed by 9,327,888 bytes and 7,531,800 bytes.
Go to tools.
Go to options and check if you installed the Supremo services.
If you installed services, then click on uninstall option and you are good to go.
Frequently Asked Questions And Answers
Is Supremo Used by Hackers?
Hackers and con artists have utilized Supremo to access the victims' computers. Supremo includes a warning message during the software's initial startup to counter this.
Is Supremo Remote Desktop Free?
Supremo is a free remote desktop program for giving clients remote support. Supremo comprises a single, highly compact executable file that doesn't require any installation.
What Is Supremo for Mac?
SupRemo integrates a substantial File Transfer and allows multi-display administration. You can access the same PC from several devices while chatting with the remote user and managing many PCs simultaneously from a single device. Everything you require for effective remote help.
Conclusion
To remove the Supremo application, you have to just delete the Supremo.exe file (Windows). But the procedure is different for Mac and other operating systems.