How to Remove Virus From Phone Memory Card (3 Simple Methods)
Flash storage, most frequently the SD card, is one sort of removable storage that is still vulnerable to viruses. Compared to other storage options, SD cards are more prone to virus infection. They are susceptible to infection since they can be readily inserted in and out of different storage devices.
Memory cards are typically used in digital cameras and as extra storage on cellphones, but they may also be plugged into Macs and PCs to download pictures or transfer other kinds of material. Sadly, this method can also be used to spread viruses.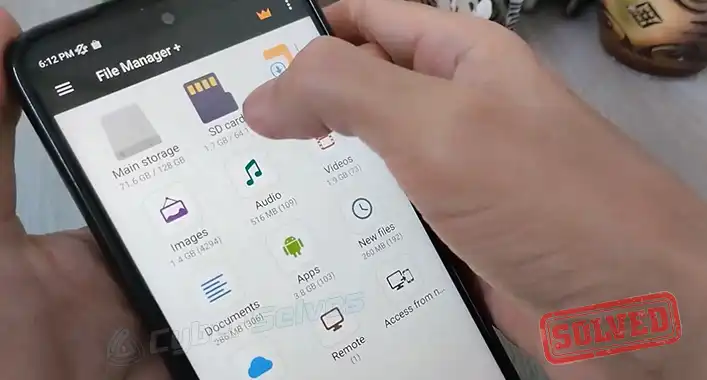 Methods to Get Rid Of Viruses From Phone Memory Cards
On an infected memory card files may disappear, become corrupted, or have been deleted. It may take longer to copy files to and from the SD card as it becomes slower, or the phone may appear to slow down. Whenever the card is plugged into a computer, a pop-up prompt demanding to reformat the card can appear.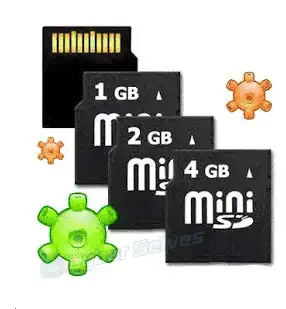 The next step is to act swiftly and remove the virus if it is discovered that the SD card is infected. The first priority should be to remove the virus from the SD card without formatting because doing so will result in the deletion of all files on the card.  
Method 1: Using CMD Remove the Virus Without Formatting the SD Card
Connect the SD card with the malware to the Windows computer.
Search for cmd in the Start menu's search field. 
Press Enter 'Command Prompt' will appear in the list of programs.
Choose Run as administrator by right-clicking on Command Prompt. It will launch a command prompt window.

Press Enter after typing the following command: 
attrib -h -r -s /s /d drive letter: *.
The corrupted SD card will now be fixed. Once the procedure is finished, the memory card's functionality can be verified. But occasionally, this approach is only temporary. It's possible that the issue won't be fully resolved.
Method 2: Using Antivirus Software to Remove Viruses from SD Card
Antivirus software can also be used to remove viruses from a phone's memory card. To guarantee complete security, the software must be used with a reliable and current version. Installing the antivirus program is a prerequisite before running a scan to detect and remove the infection.
Method 3: Formating the Card
On a Windows PC, the steps listed below can be used to reformat an SD card:
To launch File Explorer, click the Start button, then select the folder icon (located above the cog on the left side of the screen).
Select This PC.
The SD card's name should be clicked.
At the window's top, click the Manage tab.
Click Format.
Select exFAT from the menu that appears under "File System."
In the "Volume label" box, type a name.
Press Start, then select OK.
Now the SD card will be formatted and deleted. All data will be lost along with the infection.
How to Scan Android Phone Virus for Memory Card
1. Start Windows Explorer, click the SD card, and then select Properties > Tools. Now, check.
2. Select "Scan for and try recovery of damaged sectors" and "Automatically rectify file system problems."
3. Press the Start button to launch the Check Disk, which will scan the SD card for issues and fix them.
The built-in SD card tester for Windows can quickly check an SD card for faults, and it typically works. One can try using a free third-party disk manager to verify the health of the SD card and repair a corrupted SD card if the error cannot be fixed in this manner.
Frequently Asked Questions And Answers
Can an SD card be infected with a virus?
SD cards are typically used in digital cameras and as extra storage on cellphones, but they may also be plugged into Macs and PCs to download pictures or transfer other kinds of material. It's unfortunate that viruses can also be spread in this way.
How much can a virus corrupt an SD card?
The risk of malware infection on the device and SD card increases with frequent Internet downloads. The SD card will probably become corrupted and unreadable if it has been infected by malware or a virus.
Conclusion
The main issue when a memory card becomes infected is how to get rid of the virus and retrieve any data. Choosing a software-assisted solution becomes a more practical option because one can absolutely opt for manual approaches, but they do not always work.