Is Dr. Fone Malware? | Is It a Security Threat to Your Smartphone Device?
Developed by the Wondershare Software Company, Dr. Fone is a recovery tool that can recover lost data on mobile phones. It has some essential features that can provide solutions to many issues on the smartphone device. Despite that, some user has accused it of being harmful to a smartphone device. In this article, we will explain whether it is harmful or malicious for a smartphone.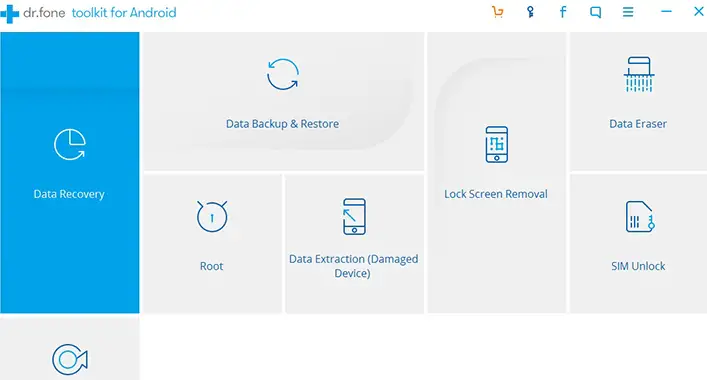 Is Dr. Fone Legit?
Dr. Fone is a legitimate application. As you know, the legitimacy of an application depends on the application certificates. The application certificate of Dr. Fone has been tested legit on various tests operated by various authorities. In all legitimacy tests, it has been tested legit. So, you can use it on your smartphone without any hesitation. This central data management and data recovery tool can be a solution to many issues on your device.
Is Dr. Fone Malware or Malicious?
No, the Dr. Fone is not malware or malicious for a device. It is not a security threat to your device if you install it on your device. This application is totally free of viruses. But it could be risky to download it from a malicious source. As you know, the malicious source can inject malicious codes into a device when the user browses or download something from them. So, if you download Dr. Fone from the official site, it will be 100 percent free of malware or malicious codes.
Is it Safe to Use Dr. Fone?
It is safe to use Dr. Fone on your smartphone device. Either the Wondershare Software Company or Dr. Fone doesn't have any record of collecting user data to facilitate themselves. Moreover, this tool (Dr. Fone) has been tested as safe and secure to use on any smartphone device. As you already know, why should you need to use it on your device, still it is better to use a security tool on your smartphone or mobile device.
Is Dr. Fone Trustworthy?
Well, some user finds Dr. Fone trustworthy, while others are accused the application of not being trustworthy at all. It stores the user data on its own server, which is considered to be risky by some users. In the worst-case scenario, Dr.'s phone has deleted everything instead of recovering data. Dr. Fone has claimed these as some worst incidents. Despite that, you can still use Dr. Fone as data recovery or transfer tool on your smartphone or mobile device without being worried about device security.
Should I Need to Remove Dr. Fone?
It depends on you, if you use Dr. Fone for data recovery or transfer tools on your phone, you shouldn't remove or uninstall it from your device. You can remove it if you don't intend to use it anymore. But it is always safe to use on your device. So, it depends on you whether you want to keep it on your device or not.
Frequently Asked Questions (FAQs)
Can I Use Dr. Fone for Free?
Yes, you can use the free version of the Dr. Fone application. But it is always better to use the paid version of any application. The pricing of Dr. Fone starts from 10 USD per user.
Can I Install Dr. Fone on My Computer Device?
You can use Mr. Fone on your Windows and Mac-operated computer device. This transfer tool works on both mobile and computer devices. You can use this to sort out data transferring or recovering issues through this tool.
Do I Need to Root My Phone to Recover Photos?
It is not that necessary to root the phone for recovering photos. You can recover any data including photos without rooting the phone. To do so, you need to use a third-party recovery tool on your device.
Finishing Lines
Now, you have known enough about whether Dr. Fone is malicious to your device or not. It is always better to use a secure source for downloading and installing any application on your device. Else, it could get ugly. That's all for today, have a great day.