What Is Norton Tamper Protection | Turn Off & Change the Settings
A security system called Norton Product Tamper Protection (NPTP), which is built-in, stops external applications (anonymous, unusual, or risky apps) from altering the Norton software. Even if the existing user is authorized to the Norton Anti-virus programs, they will be unable to insert code into them or alter the thread's operation due to NPTP protection. To use Windows System Restore without receiving a "Restoration Incomplete" error, you may have to temporarily disable Norton Product Tamper Protection. 
You may need to disable your antivirus software before running certain repair utilities. It's also important to stop the antivirus software from classifying those tools as harmful and removing them.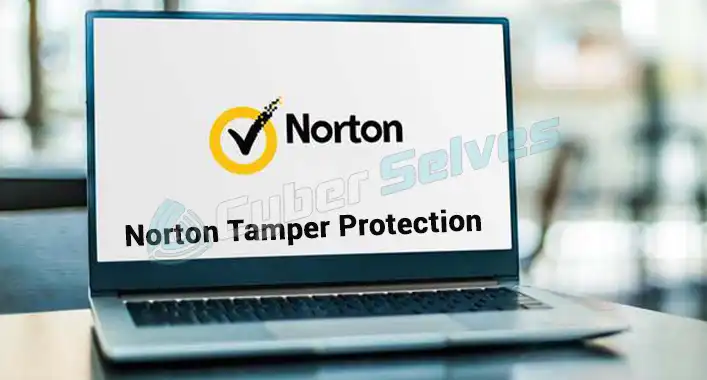 Norton Tamper Protection and Its Step-by-Step Procedure for Turning off
Turning off this function is not necessary, but it won't affect it. While most security patch programs shouldn't need to change an antivirus software, this option may flag some of the tool's operations as suspicious and therefore disable it. Simply follow the procedure whether you are running Norton 360:
Step 1: First, power up your Norton 360 system.
Step 2. Then, hit on the settings.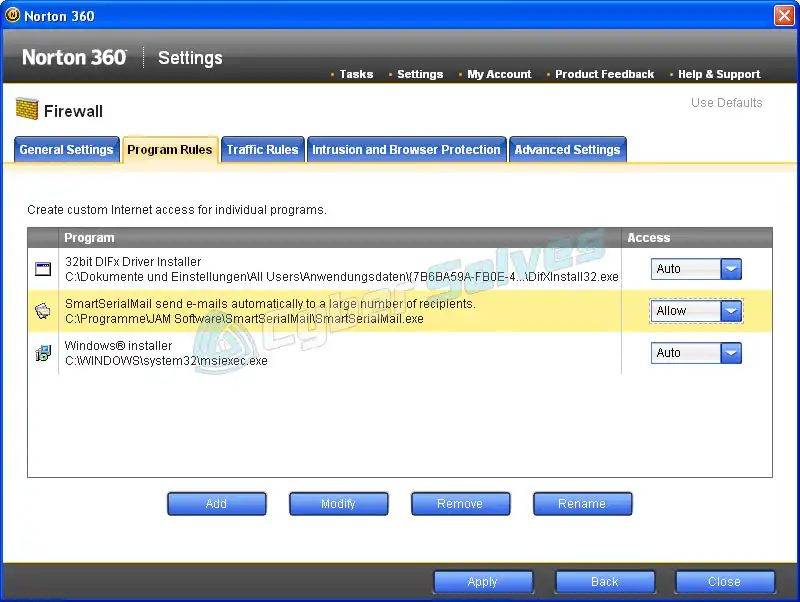 Step 3. Inside the Settings tab, locate the Quick Controls section and de-select the Norton Product Tamper protection box.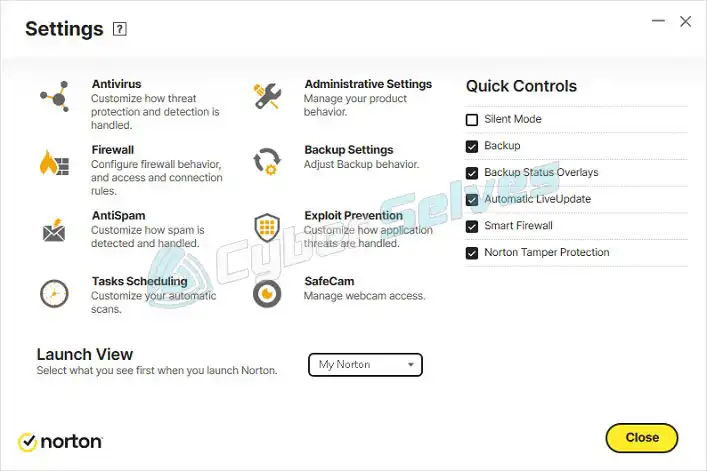 Step 4. Finally, hit on the Apply button, and proceed by clicking OK.
The following instructions should be followed if you are running Norton AntiVirus as well as Norton Internet Security:
Step 1. First, power on the Norton software.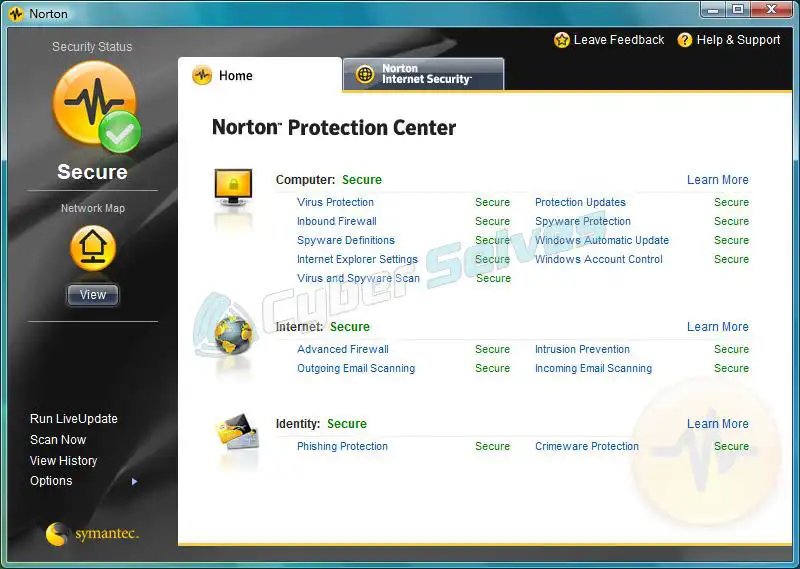 Step 2. Then, hit on Settings.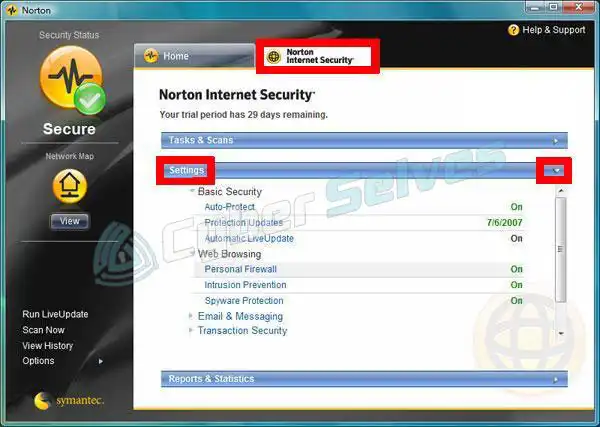 Step 3. Now, navigate to the "General" tab under the "Settings" box.
Step 4. After that, select Product Security by clicking its icon in the left pane.
Step 5. To disable the Norton Product Tamper prevention feature, hit the slider that is located next to the feature.
Step 6. Finally, select the "Apply" check box and then "Ok"
After doing so, try using System Restore to check if that fixes the issue.
How Do I Change Norton's Security Settings?
The default settings of Norton security provide the highest level of security and performance for the majority of users. Occasionally, it may be desirable to change default values for an automatic service or function.
Step 1: First, launch the Norton device security program on your computer.
Step 2: When you find the My Norton window, hit the Open button that is located next to Device Security.
Step 3: To access the settings for your Norton product, hit the main window's Settings button.
Step 4: To view as well as change the following default settings, select Administrative Settings from the drop-down menu in the Settings window.
Step 5: To revert to the settings that were originally provided, select the Use Defaults option within the Settings box.
When you have access to the administrative settings, you can change the security settings. The function of each set is the following:
1. Tasks in the Background
2. Idle Time Optimizer
3. Silent Mode Settings
4. Product Security
5. Norton Family
6. Report Card
7. Search Shortcut Key
8. Norton Task Notification
9. Performance Monitoring
10. Power Saving Mode
11. Special Offer Notification
12. Firefox Cleanup
13. Network Proxy Settings
14. Network Community Watch
15. Remote Management
Where is Device Security in Norton?
When you bank, purchase, or publish online, Norton 360's device security secures you from viruses, malware, fraud, and other forms of online danger. You may further safeguard your files and personal details from malware by keeping your os and any other applications up to date.
Your PC is secured from any potential threats by the system's default settings for device security. You do not need to make any changes to the configurations unless it is a particular requirement.
Whether you want to change the configurations, you can get to the majority of the functions through the window that controls the settings. 
You can activate or deactivate a feature by using the On/Off slider on the device. You will need to shift the slider to the position that best suits your preferences for a few of the functions. 
You may also set the choices for every feature by using the Configure option.  
Each feature's settings can be customized using the Configure menu. In order to make the product more suitable for your workplace, you can alter its settings.
FAQs (Frequently Asked Questions)
Do Norton 360 and Malwarebytes work together?
No, it is not recommended that you use Malwarebytes and Norton altogether. It's not a good idea to use multiple antivirus products at the same time. This is since employing two at the same time can lead to incompatibilities, which in turn can lead to false positives for threats.
Is Malwarebytes better than Norton Security?
No, Norton is a far superior option to Malwarebytes. This is because Norton provides more protection features, greater malware detection rates, as well as excellent value for the money. In addition to this, it provides live support choices, which elevates its status to that of a superior option for users who like to receive immediate assistance whenever it is required.
Conclusion
Norton's tamper-protection function is a must-have for any antivirus software. It's best practice to keep it on at all times to protect your computer from potential threats. In case you want to turn it off or change the settings, follow the steps properly.