Daemon Tools Virus Detected | Safe to Use or Not
Daemon Tools is a free imaging tool that can mount all recognized disc image file types and generate MDX, MDS, ISO et cetera files for storage on a computer drive.
Unfortunately, some antivirus programs detect it as a virus because of its dubious behavior. Although it is not a virus, there are chances that it can bring harm to your device. Don't worry.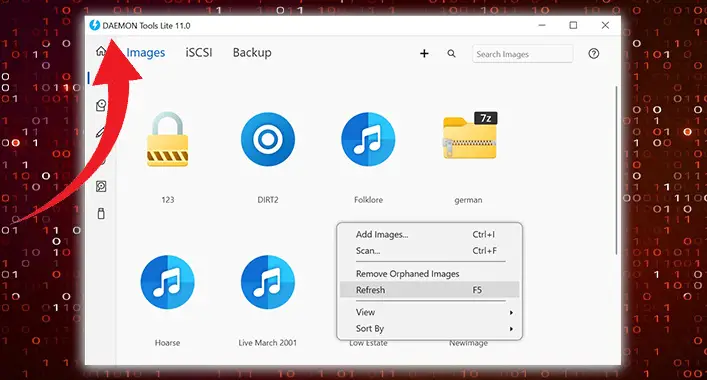 In this article, you will learn in detail why Daemon Tools get detected as a virus and if it is really safe for you.
Is Daemon Tools a Virus?
Basically, Daemon Tools is not a virus or malware program. But it is true that some of its functionality is similar to rootkits. For those who do not know, a rootkit is a group of programs that allows an unauthorized user to hack and use another user's computer system anonymously. This is why some third-party antiviruses mark this program as a virus threat. So, it is not an absolute virus.
Is Daemon Tools Safe?
It is mentioned earlier that Daemon Tools' work properties match with rootkits. Remaining hidden in the system, it can modify files and data such as security files. This is not a legit matter. So, it is clear that it has the ability to harm the computer system. Though there are users that claim this program is safe to use, it will be a wise decision to avoid using this program and try a renowned and authorized one.
Daemon Tools Virus Detected – Causes of Concernment in Daemon Tools
You already have the basic idea of Daemon Tools' rootkit characteristics. But there are more causes you should be aware of. Those are –
Shows incorrect scanning results or unexpectedly crashes the device, misleading the user.
Extensively uses the CPU and GPU, which might have an impact on how effectively the device performs.
Causing the system to crash unexpectedly and bringing BSOD (Blue Screen Of Death) problems.
Creates software conflicts and forced crashes.
Possesses several harmful tendencies that could cause it to deceive or misdirect the user.
Get deployed frequently with unwanted, harmful programs. For example: installs isurfstart, which takes over your browsers and saturates them with advertisements.
How to Uninstall Daemon Tools
If you have already installed it, you should uninstall it immediately to prevent further problems. To do so –
Step 1: Go to Start menu.
Step 2: Select Settings. 
Step 3: Go for Apps. Explore Apps & features. 
Step 4: Search for Daemon Tools in the list.
Step 5: Click on the program and hit the Remove/Uninstall option.
Frequently Asked Questions (FAQs)
Is daemon.exe some kind of malware?
Virtual daemon manager, sometimes known as daemon.exe, is a valid process file that is connected to the Daemon Tools program. It is normally found by default in Local Drive: C. With the goal of spreading malware on the internet, malware programmers generate files with viral scripts and give them the name daemon.exe.
How to remove Daemon Tools from my pc?
The only suitable way to remove the software is to uninstall it. This is an easy process.
Open Local Disk (C:). 
Go to Program Files. 
Then open DAEMON Tools folder. 
Search for uninst.exe file. Run it. 
How is Daemon Tools for macOS?
In macOS, you can do more things along with mounting disc images with the Daemon Tools. You can use a virtual hard disk, play free lossless audio codec pictures, and convert anything from ISO to BIN using this program.
Conclusion
It seems you have gained a broad knowledge of Daemon Tools. Despite being classified as a specific type of virus, this program has nothing in common with malware or viruses. But it should also be kept in mind that this is a very dangerous kit and staying away from using it is a better step. Do not forget to do a full security scan on your device to prevent infection and harmful apps.