[Explained] Is War Thunder a Virus?  
Undoubtedly, War Thunder is one of the finest F2P multiplayer video games based on vehicular combat, developed and published by Hungarian video game developer and publisher Gaijin Entertainment in 2012. This game is so popular that it has over 70 million registered players worldwide. The main reason behind such popularity is this game offers competitive battles with realistic graphics, making the gameplay more vibrant. 
But things become difficult when gamers start to complain that War Thunder is a virus. The case is whenever gamers launch the game launcher, their associated antivirus programs tag the game as a trojan virus. So, is the game really a virus? The straightforward answer is no. Read the entire article to have a clear concept of it.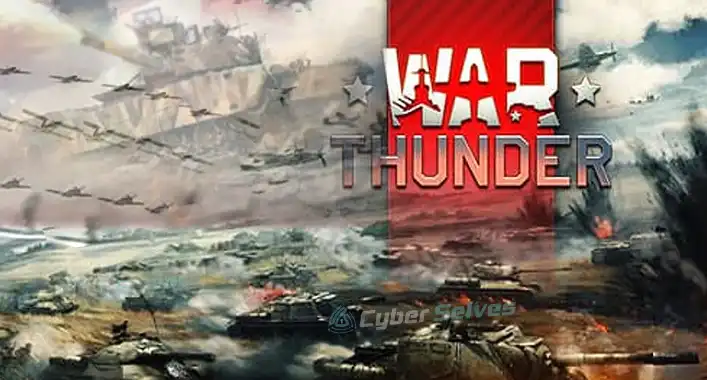 Is War Thunder a Malware?
There's no concrete evidence that War Thunder is a virus or malware. It doesn't contain any malicious code or file that can possibly act as a potential threat. But while connected to the internet, it has been found that using the auto-updater the game often installs something that antivirus tags as an unwanted program. For example, it can be the Packers. 
And for your information, most antivirus programs classify them as threats because they also get used by malware creators.  That means, the game itself is legitimate, safe, and sound to play; just some of its properties or activities make it suspicious to antivirus and then the antivirus marks it as a trojan. Now you may be wondering whether you should play the game or not.
Frankly speaking, no one has ever complained that playing the game makes the computer system infected or vulnerable to virus exploitation. It clearly indicates that even though the game is a trojan file to your antivirus, it actually isn't a malicious program. And if you download the game from a trusted source like Gaijin Entertainment's official website, there won't be any chance that the game file is a virus or contaminated with viruses. 
FAQs – Frequently Asked Questions and Answers
How safe is War Thunder?
In terms of national security risk, War Thunder isn't likely safe. The reason is its servers remain in multiple countries and national security agencies find it pretty hard to monitor the players' activities. That means there's a chance that classified information can be shared through the game. 
Does War Thunder have malware?
The answer is a bit complicated. War Thunder doesn't have malware but it installs a program named gjagent which is a malware-like program by definition. It's pretty necessary for the game that you can't uninstall it and even can't turn it off in the background. 
Conclusion
Now that you've read this far, we hope that you understand that War Thunder isn't a virus and is most likely safe to install and play on your device. Therefore, you can add this game to the antivirus's exclusions section so that your antivirus doesn't bother you about this game anymore. For further protection, keep your antivirus up to date. If you like this article, feel free to share your precious feedback in the comment section.