Freefilesync Malware | Should I Need to Remove It?
Some user has reported finding malicious activity on the FreeFileSync program. They claimed that their security tools are continuously detecting this as a threat. But how much truth is in it? Is FreeFileSync really malicious for the device? 
Don't worry! This post contains all the relevant information that will help you to provide and understand the answer. Therefore, take a few minutes and read the post till the end.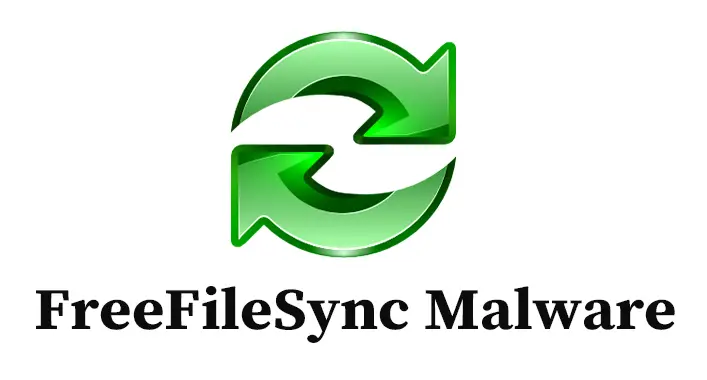 What is FreeFileSync.exe?
The FreeFileSync.exe is an executable file of the FreeFileSync program, which is used for file synchronization and backing up important files of a device. It is able to help the user to store backups for essential files and for this reason, it had got popularity around the world. FreeFileSync.exe executable file is located on C:\Program Files\FreeFileSync\. Despite helping the user to back up files easily, it can cause a few issues on the device. These issues can lead the user to face difficulties.
Despite not being a Windows System file, the FreeFileSync is automatically launched by the Windows Task Scheduler after installation. This program is digitally signed, and this seems suspicious for a program that is digitally signed.
Is FreeFileSync Malware?
Though FreeFileSync is not a type of malicious threat, some malicious threats can camouflage themselves as FreeFileSync. Especially when located on the C:\Windows\System32 folder. Malicious threats can cause various issues on the device, including stealing personal information and physical damage to the device. So, you need to be aware while installing, downloading, or using FreeFileSync.
The earlier version of the FreeFileSync program was packaged with OpenCandy which is a malicious module that is marked as a major threat to any device. Also, the FreeFileSync has a notoriety of containing PUPs and adware. And you know how malicious these threats could be for a device. You can use some other backup and synchronization program instead of it.
For your information, OpenCandy is an adware module or PUP which is designed to be bundled with the installer of other legitimate programs. Almost all the security tools (antivirus, anti-malware, etc.) and system protection utilities classify OpenCandy as PUP or adware. Some of them also classify it as a virus or malware. 
Technically, the OpenCandy is not a virus or malware, but it has a notoriety for browser hijacking and tampering with user preferences, tracking, and keeping records of the browsing activity of the infected device.
Should I Need to Remove FreeFileSync?
As you know, the FreeFileSync can contain some threats that are malicious to the device. You may decide to uninstall it, but hold on a moment; the FreeFileSync is safe to use now. Officially, it has confirmed that it is no longer using OpenCandy and other malicious threats. Despite that, you have to be aware while downloading or installing it. Always use the official site to download or install the FreeFileSync and never install the older versions of it. Else, it is possible to get infected by OpenCandy.
Frequently Asked Questions (FAQs)
How Safe is FreeFileSync?
The recent version of FreeFileSync is good and easy to use, but you need to be aware while installing or downloading FreeFileSync.exe. It is always recommended to use the official site to download the executable files.
Is FreeFileSync Open Source?
Yes, FreeFileSync is an open-source program and anyone can modify and share. It is available on Windows, Linux, and macOS.
How do I Use RealTimeSync?
To use the RealTimeSync on your PC, launch it as a background process on your PC. As you know, it will help you to monitor multiple folders and synchronize files if a folder changes.
Aftermath
At this point, you have known whether FreeFileSync is safe or not. It is always recommended to scan all the downloaded programs and files before starting installing or opening it on the device. It will help you to keep your device secure. That's all for today, have a great day.