Is 4chan Safe from Viruses? Prevention for Using 4chan
4chan is one of the biggest and most controversial forums. People are anonymous when posting on 4chan. And because of this, many people have shown concerns if the website is safe from viruses or not.
Yes, 4chan is completely safe from viruses. The website does a pretty good job of maintaining this so that no users get harmed when they're posting, discussing, or simply browsing the website. But there are some preventive measures you can take when visiting this website.
Here we will be discussing what you can do to prevent any virus attacks when visiting 4chan. But first, let's better understand the 4chan website itself.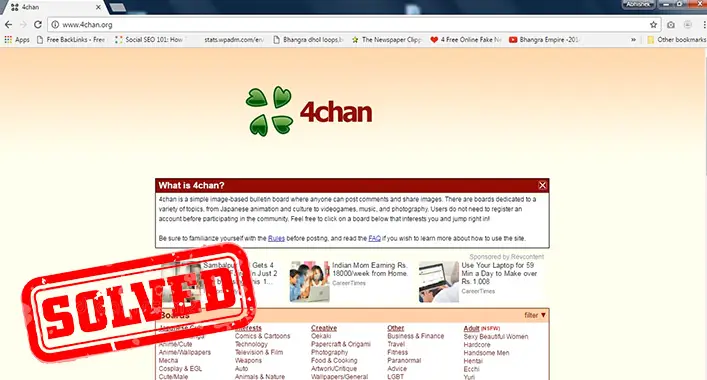 Is 4chan Safe from All Types of Viruses?
As you know, 4chan is an English-language anonymous image-based bulletin board-like website where anyone can post images or comments about anything anonymously. The site hosts many boards that are dedicated to a wide variety of topics that users can discuss. 
The ability to post anything without your identity getting discovered is mostly why people come to this forum for discussions. And the website goes through proper maintenance so that no one can share any harmful stuff here, making it safer for users.
The fact is it's pretty rare that 4chan visitors face any difficulties with this platform, especially any malicious files or malware. But that doesn't mean that it'll be always like this. As millions of people are sharing millions of data and programs, it's normal that some of them can be found malicious or harmful.
Therefore, the best way to stay away from any malware attack is to avoid downloading any old Flash versions or executable files, or unknown software. They can be the only possible medium for any virus to spread. So, not downloading them will keep you safe.
Frequently Asked Questions (FAQs)
What is 4chan Reddit?
The subreddit for 4chan is r/4chan which is based on the actual 4chan website. It is where people take a screenshot from posts on 4chan and then posts them on this subreddit.
Does 4chan have hackers?
Some speculate that 4chan is the breeding ground for hackers. While the 4chan website is pretty well-maintained, that speculation isn't necessarily false because hackers deceive people by hiding viruses within links and such. If someone clicks on those malicious links, then there is a possibility of getting hacked.
Conclusion
In brief, the 4chan website is quite safe from viruses. You won't get attacked by a virus just by visiting the website. However, stay away from clicking on random links, and do not download anything that looks suspicious.