[ANSWERED] Is Mineshafter a Virus?
As you may already know, Mineshafter is an alternative to the original Minecraft platform that allows individuals to play Minecraft and access its online services for free without requiring a Minecraft account. It was developed and published by a third-party developer, and no one can say exactly who it is. But one thing is for sure it's illegal to make piracy of the game. But is it really a virus?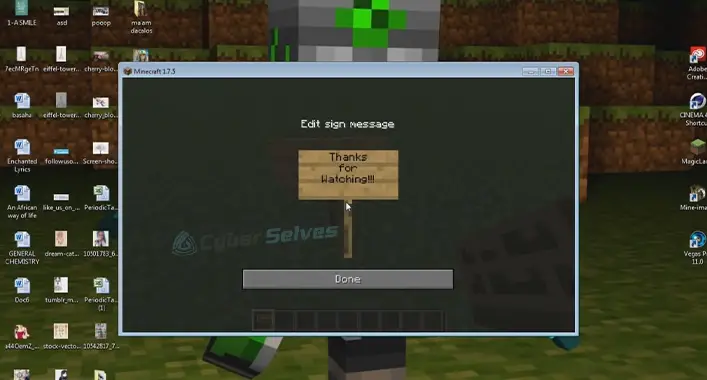 No, Mineshafter isn't a virus itself at all. But it can be a medium of virus exploitation in some ways. We're about to talk about this topic in detail. So, take a few minutes and stick to the post till the end. 
Is Mineshafter Itself a Virus? 
We've already mentioned that Mineshafter itself isn't a virus or malware.  You can log in directly on its website or download the launcher to do that without any worry. Your login won't make you vulnerable to viruses. What actually can create a risk point is clicking the dubious links provided on the platform. Not only this but also opening malicious emails and visiting infected pages can get your system potential viruses. Such viruses are capable of generating more viruses, making your system highly infected. 
These viruses are so dangerous that some of them can disable your antivirus program and hide from that program to avoid being detected. And needless to say, if your antivirus is disabled then any virus or malware can infect your system pretty badly. The matter of sorrow is you can't remove such viruses even if you try your best. These viruses are known as Alureon. Some others can encrypt your drive files with specific types of keys and then ask for ransom (Ransomware) on behalf of the hacker. These viruses are known as Crypto Locker. 
But in the end, you can't say that Mineshafter is a virus by origin. The best way to use Mineshafter is to avoid clicking or visiting any unfamiliar link or page. Just log in and play normally without exploring many services. 
Frequently Asked Questions and Answers (FAQs)
Is it safe to download Mineshafter?
Yes, it is. Mineshafter launcher is completely safe to download, especially when you download it from its official website. It's true that downloading the launcher from third-party sources isn't always bad as many users have done this without facing any issues. But of course that doesn't mean there isn't any risk at all. So, it's better to rely on a trusted source while downloading. 
Should I face any problems if I use Mineshafter?
The fact is using Mineshafter can be pretty risky as it works as a pirated program to let people access and play Minecraft without even paying a single penny. Therefore, Mojang can take action against you and you've to face legal consequences. Additionally, Mineshafter doesn't provide higher security measures like the OG Minecraft. This can bring potential threats to your system. 
How do I fix my Mineshafter?
The procedure is pretty simple. Start by searching for %appdata% in the Windows Search bar and getting into that directory. Then delete the .minecraft folder. And finally, download and install a fresh Mineshafter launcher from the official website. 
Conclusion
To conclude, Mineshafter is neither a virus nor any kind of malicious threat. But undoubtedly, it's an illegal platform to use as it isn't affiliated with the founder Mojang, and doing so prevents Mojang from getting paid as they should. So, we highly recommend purchasing Minecraft as it's ethically appropriate, and premium servers offer more enjoyment. Let us know your feedback about this entire matter.