Video Downloader Professional Malware | Does It Safe?
Everybody likes to listen to and watch videos on Youtube and other video streaming platforms. But it doesn't work offline unless you download it.
One of the things you can do is enable the download of the videos you like and you can access them even when there is no internet connection. Some even go to the extent where they download the video separately with extensions.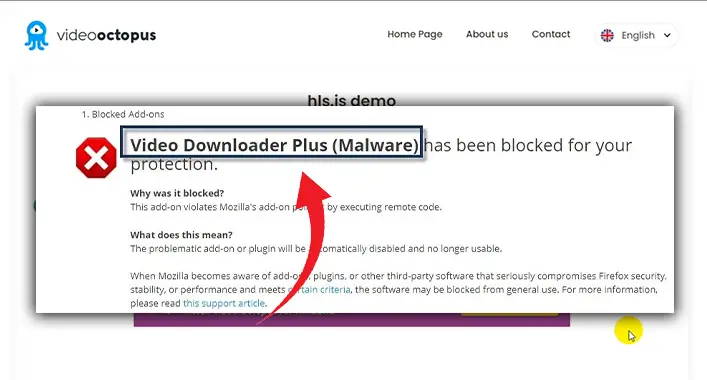 Video downloader Professional is one of the highest-rating extensions and programs that lets you download videos from different platforms including Youtube. But does it really let you download videos.? Or video downloader professional malware?
We are going to talk about that and let you know the outcome of having something like that on your computer.
Does Video Downloader Professional Malware Works as a YouTube Video Downloader?
Before Youtube added the download feature, we used a lot of tools and sites to download videos for offline access. One of them which gained popularity among people was video downloader professional. Well, we thought it let us download videos, but with a twist.
It redirected the video links to another site to make it available for us to download, which was the same thing we did before. Just the illusion of copying the link and pasting it on another site was cut off.
In return, a video downloader professional showed us pop-up ads, readable ones from time to time.
But when Youtube released its new privacy policies and security, it revoked the option of programs like video downloaded professionals to do what these did.
So if you still have it in your Chrome or Firefox extension, be sure to remove it. Not only because it will show you pop-up ads, but it gets a lot of access to your pc and info. 
Is Video Downloader Pro Bad for Your PC?
Although Video Downloader Pro is not categorized as malware, it is considered adware. It shows different ads that you might accidentally click and start downloading unwanted malware in the background.
Another concerning part about this plugin/program is that it gets access to your files, downloads, folders, and personal information. So it is easy for harmful people to get access to these if they want to through the internet. 
How Do You Remove Video Downloader Pro Extension and Program
You can remove both the video downloader pro extension and program with ease.
For the extension, go to your Chrome or Firefox browser. Go to the Settings menu and scroll down to Extensions.
You can type in the name of Video Downloader to search it or scroll to it. And then select and remove it.
If you have installed the program, you can go to your computer Settings and then go to Apps.
Select Video Downloader Pro from the program menu and select Uninstall. Make sure to read any agreement or extension that it might leave behind and not let any part of it stay on your computer.
Frequently Asked Questions
How do I uninstall video downloader Pro?
To uninstall the video downloader pro extension of your Chrome browser, go to the browser's Settings, then scroll down to Extensions. You can type it on the top search bar to find it or scroll to it and select remove. If you have the program or app, just go to your computer's settings and click on Apps. Then scroll down to the program, select it and press uninstall. Make sure you mark everything to be removed and uninstalled if requires.
Is video downloader professional free?
Yes. It is free software that claims to download videos from different video platforms such as Youtube. But the catch is they are adware that will show you ads and will download malware eventually.
Does Vimeo video downloader contain malware?
No. Vimeo is one of the video downloaders that are safe to use. You can download videos from Facebook, Twitter, and Youtube using it. 
Is Flash video downloader malware?
Yes. It is categorized as malware as it downloads malicious software that exposes your information on the internet and corrupts your media and files on the computer. You should keep yourself away from these and uninstall them if you already have them.
Conclusion
Downloading videos might sound old school as everyone has access to the internet. But some videos need to be downloaded for important research or other cause. You can use other trusted video downloaders including Vimeo, Opera browser, and so on. Make sure you read about them before you use them on the internet.