[Fix] Virus won't Let Me Download Antivirus (100% Working)
Though it is hard to download and install antivirus software on an infected device, but possible by applying some methods. 
There are different types of viruses that prevent computers from downloading antivirus from the internet. It is because these viruses have already become very powerful by infecting the computer severely. 
Let's have a look at how to prevent viruses from resisting the download and installation procedure.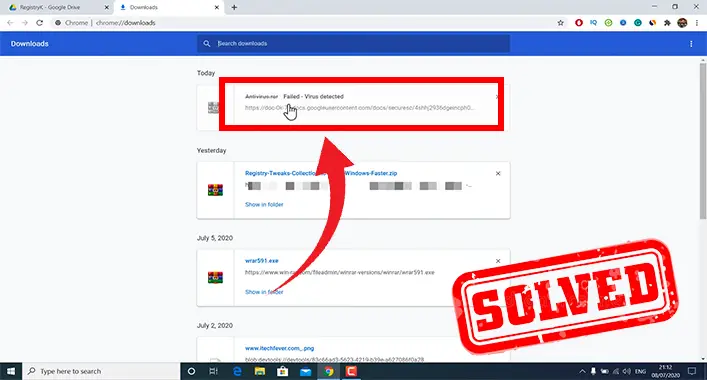 Effects of Viruses on a Computer System
Whenever malware or viruses fully spread in a computer system, they not only can damage essential files but also interrupts and affects the computer processes by bringing change to the system. Consequently, the viruses block download requests based on port 80 when a user tries to do so. The server anticipates receiving data from an online client through this port. That means the viruses are able to actively monitor that user's attempts to delete them and try to block the efforts.
The viruses observe the user's web access that might lead to any antivirus websites as well as download of antivirus software. It is keeping an eye out for web access that might be going to anti-malware websites as well as downloads of anti-malware products. It even keeps tracking of the usage of programs. It intervenes if it feels anything that might result in its removal. Then either it reroutes the user to other irrelevant sites or just renders the action unsuccessful.
4 Effective Solutions When Virus Won't Let You Download Antivirus Issue
There are some specific ways to fix the setup issue of antivirus on an infected computer. Here are them one by one –
Way 1: Use Safe Mode
To download the antivirus program or run a system scan with an online antivirus, log in using Safe Mode with Networking (press F8 while restarting). In comparison to the usual scanning mode, it will produce better results. While in Safe Mode and before scanning, disable startup programs. To do so –
Step 1: Open Task Manager by pressing Ctrl + Shift + Esc simultaneously. 
Step 2: Uncheck any suspicious programs, including the installed antivirus software, in the Startup tab.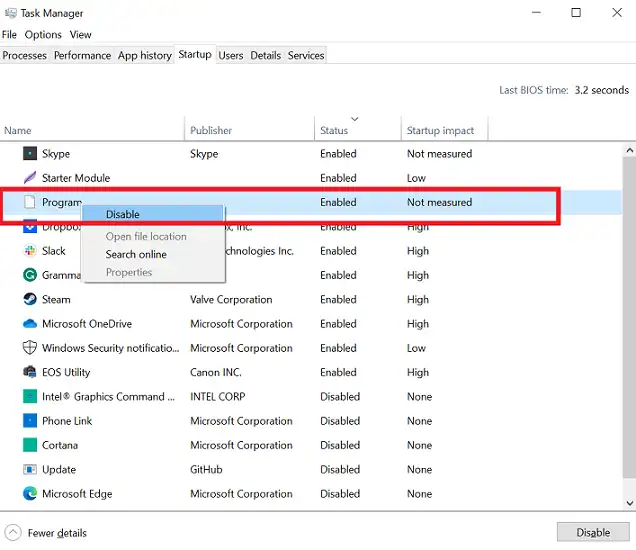 Step 3: Before logging on in normal mode, make sure the antivirus is once again enabled.
Way 2: Offline defender scan 
To run an offline scan in windows defender –
Step 1: Search for Windows Security in the search bar and open it from the result.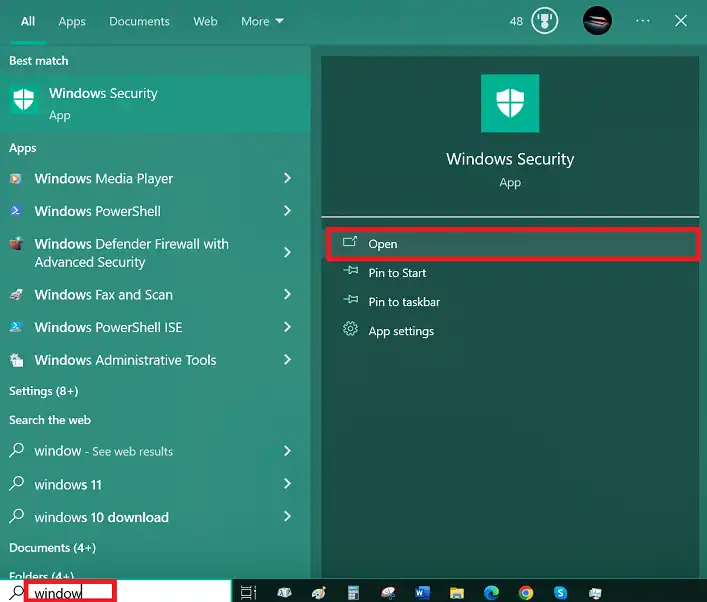 Step 2: Click on Virus & threat protection.
Step 3: Now, click the Scan options.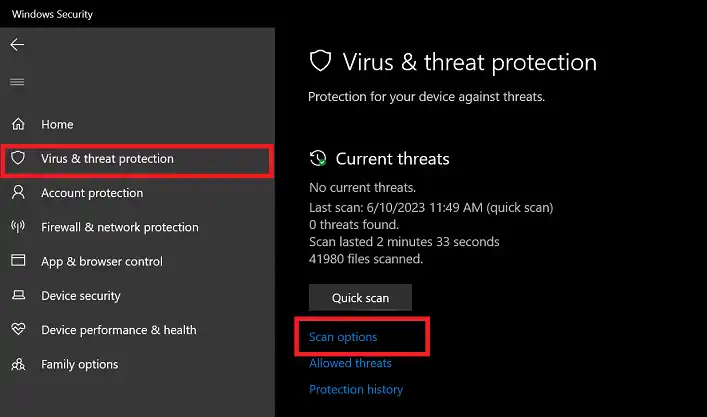 Step 4: Choose Microsoft Defender Offline scan.
Step 5: Click on Scan now.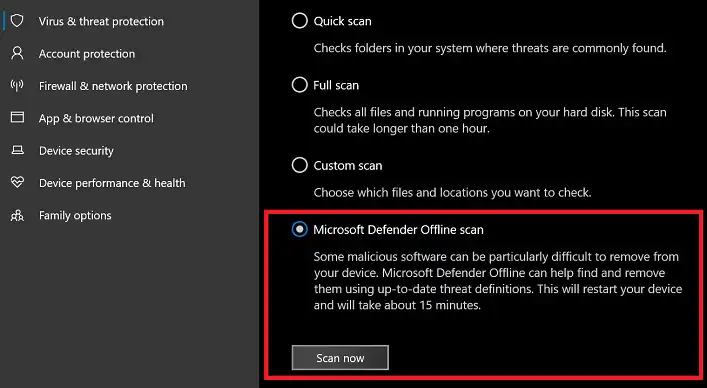 Microsoft Defender Offline will start up after restart. It will thoroughly scan the computer, and try to find and eliminate the virus that is the source of this issue.
Way 3: Rename the Executable File
This is a tricky way to hoax viruses and accomplish the installation task.
This is a tricky way to hoax viruses and accomplish the installation task.
Step 1: First, restart the computer to bring it to a ready state. 
Step 2: Install Malwarebytes on a different computer using a disk or flash drive. 
Step 3: Next, rename the malwarebytes.exe file to bob.exe. Do not change the extension.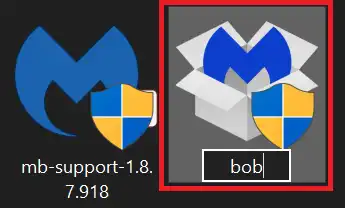 Step 4: Now, launch Malwarebytes by clicking the bob.exe file after inserting the disk or drive into the computer.
Surprisingly, the virus might not be aware of using Malwarebytes and consent to being wiped out.
Way 4: Delete the virus temporarily
If you can't download antivirus on your computer, the only way to have it on your system is by downloading it on another computer. This way you can get the antivirus and transfer it on your device with USB storage. To do that –
Step 1: Download an efficient malware process terminator on another computer.
Step 2: Rename the executable file so that the virus may not trace it as an antivirus. 
Step 3: Copy the file into a USB drive and paste it onto the infected computer.
Step 4: Execute the file and do not interrupt in any way. Otherwise, the virus removal procedure will be incomplete.
Frequently Asked Questions (FAQs)
Why I can't install antivirus on my pc?
Sometimes, viruses are so much functional that they can corrupt the antivirus executable files. Even, they can locate your activity to find out if you are trying to download any antivirus. Afterward, they can prevent your antivirus from being installed.
Why antivirus download is getting blocked?
When the computer is fully infected by malicious viruses, it is a common scenario that they will monitor your browsing activity to ensure that you are trying to download any antivirus. If so, they will block your download by redirecting you to another site.
How to remove viruses from my computer?
You may get rid of viruses by following these easy steps –
Install a virus scanner.
Turn off the internet connection.
Go to safe mode and restart the computer. 
Delete temporary files.
Perform a full scan.
Delete or quarantine the viruses.
Again, restart the computer.
Update your software, browser, and operating system.
Conclusion
Day by day as technology is developing, technological problems are also growing in number. In the case of computer technology, viruses are being stronger and more impactful they are causing vast damage to the computer system and data. That is the main reason why viruses are able to resist users' online activity and prevent them from downloading and installing antivirus. As you have read the article, it seems you can solve this issue and will have a smooth user experience.