[2 Methods] Avast Virus Database Update Sound | How to Turn off
Avast is one of the beginner-level or regular safety antivirus. It is relatively good to use and people prefer its clean interface.
At the end of the day, it gets the job done. But it cannot beat Bitfinder, or Malwarebytes in any way. Even the free version of this antivirus software does more than Avast.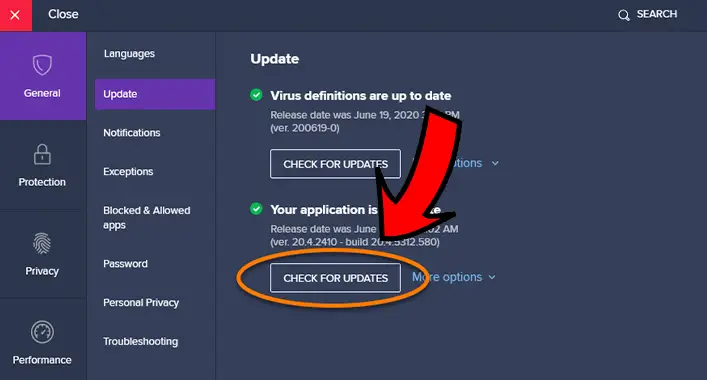 One of the annoying things apart from its functionality is the database update sound. You get irritated at some point about why should an antivirus give you voice commands!
Today, we have the solution for the Avast virus database update sound and how to deal with it.
How to Deal With Avast Virus Database Update Sounds
It is good to have every updated software on your computer. But you decided for yourself. And a simple notification on the corner of your screen is enough. 
On the other hand, Avast likes to let you know with their voice notification. You can also customize it to other voices like Red neck. Bengal Tiger, and Pirate.
But let's be honest, none of them are enjoyable after a point of time. And you just want to turn it off. 
We came up with two ways to turn off these database update sounds. As not everyone uses the same version, both of them will work.
Method 1: For Older Version of Avast
The older version of Avast requires a bit of digging to turn off its update notification sound.
Start by going to the Settings menu of Avast.
Then navigate to the General option.
You will find the Notification under it.
Uncheck the Avast Sounds check box.
And any Avast sound notification will be turned off. Additionally, if your system comes with a soundbox, remember to uncheck the Voice over signals box. 
Method 2: Latest Version of Avast Sound Notification
If you are using the latest version of Avast, then it is a little bit easier to turn any sound notification off. Talk about being privileged!
Simply go to Options and select Silent Mode or Do not Disturb. This will turn off all notification sounds, along with the pop-ups. Which is a neat feature. 
Frequently Asked Questions (FAQs)
Can Avast steal your data?
Yes. Allegations and proof have been found in 2020 that Avast steals users' data along with their mouse clicks, site visit history, and so on. Though Avast CEO Ondrej Vlcek apologized to the public by telling them about their Jumpshot program and shutting it down immediately, it is safe not to use any Avast product.
How do I update the Avast virus database?
If your computer system is connected to the internet, then your Avast virus database will update on its own. You can also download the database manually by visiting their website. And then run the downloaded file as administrator.
Does Avast update automatically?
Yes. Avast updates its software and the virus database automatically if you are connected to the internet. Otherwise offline devices will need to get updates manually or need to connect to the internet to get the updates. 
Is Avast blocking windows updates?
While the main job of antivirus is to block any unwanted malware or viruses to be downloaded, Avast sometimes takes windows updates as malware. Hence it blocks those updates. This mainly happens if you are using windows 10. And Windows 10 runs updates after every month or two. And you don't need a dedicated antivirus system for windows 10 and 11. The Defender is enough and very much more powerful even than Avast. 
Conclusion
Using Avast is understandable if you don't use Windows 10. But the sounds annoy any user more than anything else. Following the two mentioned methods will deal with the sound and pop-ups. We also suggest looking out for Bitfinder or Malwarebytes if you are interested in a more secure and better option than Avast.