How to Disable Avast for System Restore (2 Easy Methods)
System Restore is a Microsoft Windows tool that is designed to protect and repair computer software. This built-in tool takes a snapshot of your system and creates a restore point. This can help fix many errors. But sometimes, antivirus such as Avast prevents you from doing the system restoration.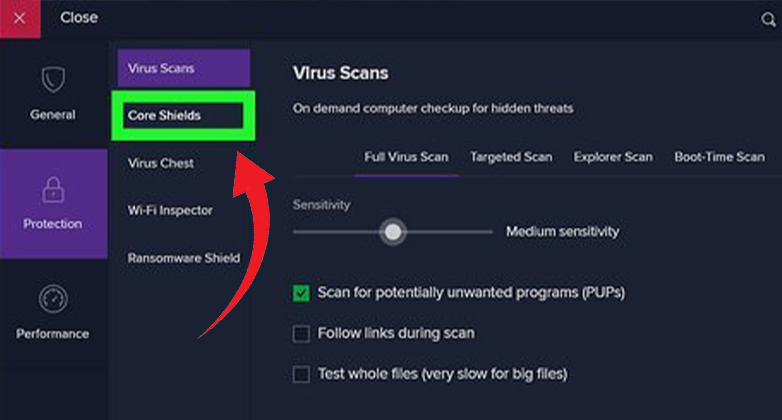 This is only one of many reasons why you are unable to perform a system restore. But if you are using Avast Antivirus and it is preventing you from performing a system restore then don't worry, we will show you how you can disable Avast for system restore.
How Can You Disable Avast for System Restore?
In most cases, the System Restore did not complete successfully and an error appears because of an antivirus. In this case, Avast is already running on the computer, and System Restore is trying to use a file that Avast is also using. So, if you are running Avast antivirus software, you will need to disable it to perform a system restore. Here are the methods of how you can disable Avast for System Restore:
Method 1: Disable Avast from System Tray
You can disable Avast from the system tray. Here are the steps:
Step 1: Locate the Avast logo in the system tray.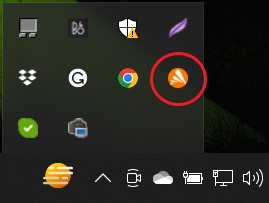 Step 2: Right-click on the Avast logo and hover your mouse over the Avast shields control option.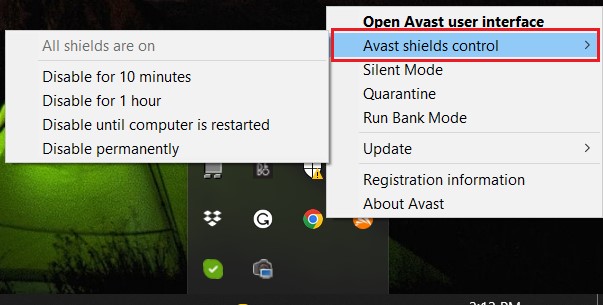 Step 3: Select how long you want to disable Avast. We recommend selecting the Disable Permanently option.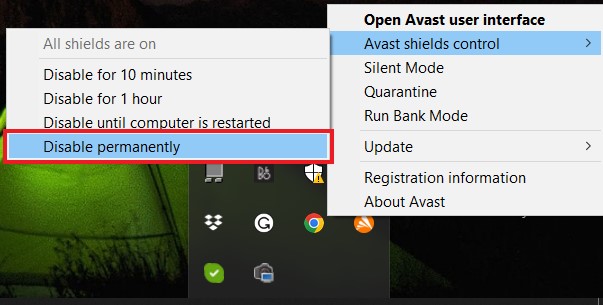 Step 4: Once you have selected the desired disable time, a prompt will appear, click OK.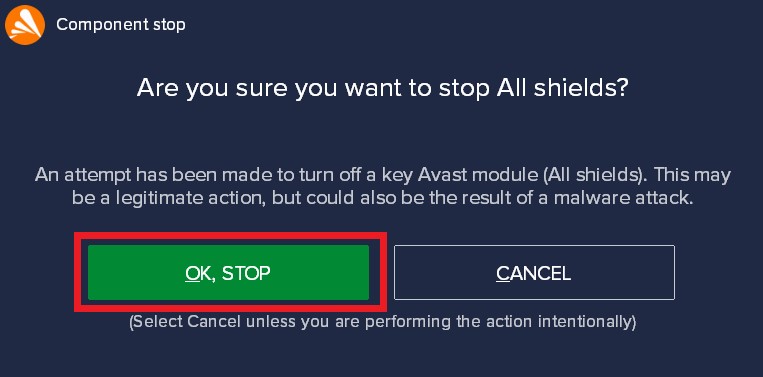 Method 2: Disable Avast from Settings
You can also disable Avast from the settings of the Avast software. This method offers some additional options which let you disable some shields and leave some on in case you're disabling Avast for a specific purpose. Here are the steps to disable Avast from settings:
Step 1: Open Avast by double-clicking on the Avast icon from your system tray.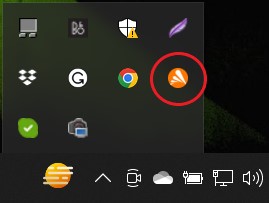 Step 2: Click on Menu from the top right corner of the software's window.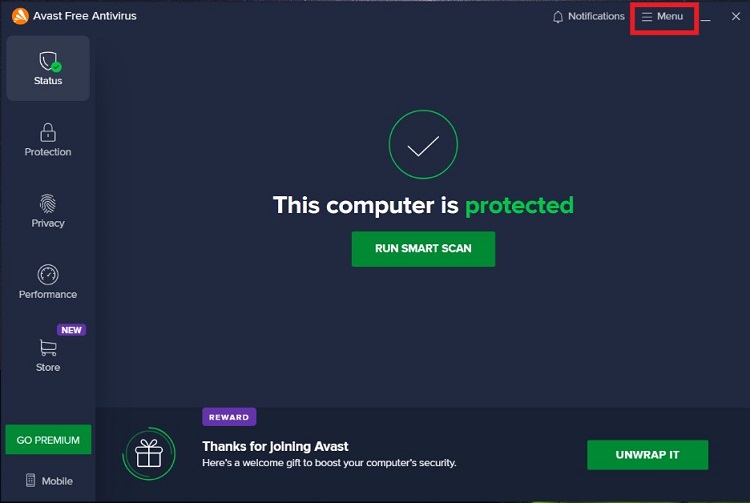 Step 3: Click on Settings and then choose Protection from the left panel.
Step 4: Select the Core Shields option.
Step 5: From here, if you want to disable Avast completely, click on the green checkmark. You will now be prompted with how long you want to disable Avast.
Step 6: After choosing the desired option, Click OK when prompted again.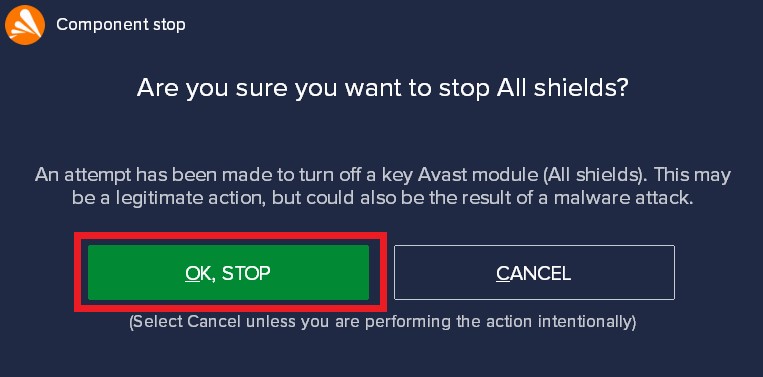 And there you have it. You have now successfully disabled Avast antivirus. Try running the System Restore and see if it works for you now.
Bonus Point
You can also try disabling Avast self-protection to disable Avast in a way. This is pretty simple. Start by right-clicking on the Avast icon from the taskbar and selecting Open avast! user interface. Then go to Settings. After that, get into the Troubleshooting tab and uncheck Enable avast! self-defense module. Finally, click on Yes to confirm the action.
Frequently Asked Questions (FAQs)
Is It Possible to back up Avast settings?
Here's a quick method of how you can backup Avast settings:
Open Avast and click on the Menu button in the top right corner.
Navigate to Settings > General > Troubleshooting.
Scroll down and select Back up settings.
Select a location to back up the files and click on Save.
If you see a User Account Control prompt, click Yes.
Can a restore point remove a virus?
A system restore helps to get rid of viruses or any other persistent malware that you cannot remove. This will destroy all your data from your system's hard drive alongside any viruses.
Conclusion
System Restore can be very helpful in many situations to rid your computer of viruses. But sometimes antivirus software such as Avast prevent it from happening. We hope that we were able to help you disable Avast and you can now perform System Restore without any issues. If you need further assistance, please do not hesitate to contact us in the comments section.