How to Remove Trojan KotverBat? 2 Methods to Get Rid of
The Trojan.kotver!bat is a Trojan horse malware. When it gets into your computer system, it exploits online advertisers by performing pay-per-clicking on such advertisements and generating fraudulent charges. 
Undoubtedly, it's against your free will and quite frustrating to be in such a helpless situation. Don't worry! We're here to share effective solutions to remove this Trojan so that you can easily get out of this mess. 
So, without wasting time, let's get started!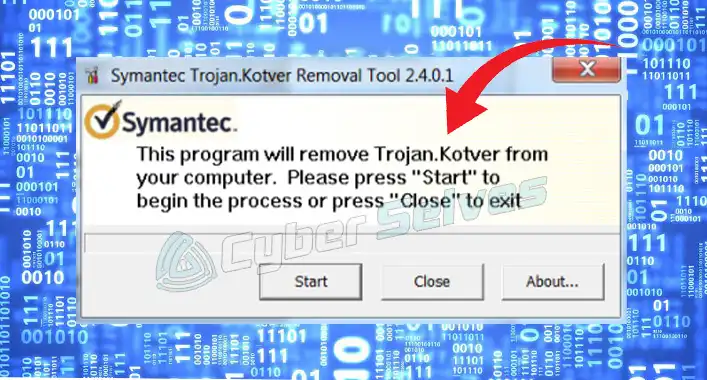 How Does Trojan Kotver Bat Affect?
Before going to the solutions, it's necessary to know about its properties and working strategy, so that you may realize the depth of its attack and how far it can bring harm to you.
When this Trojan malware successfully gets into the system (via fake email attachments or file-sharing websites), it checks if Windows PowerShell is currently installed on that system. 
If so, it creates a registry entry including malicious scripts. Otherwise, it'll install some components for shell spawning methods and create a copy of itself in the location given below:
%UserProfile%\Application Data\[RANDOM FOLDER NAME]\[RANDOM FILE NAME].exe
Then it creates the registry entry and pushes itself in by injecting a shell code into the PowerShell process. 
After that, the code will spawn the regsvr32.exe Windows process. It'll help to connect to multiple URLs to perform click fraud.
Next, the Trojan connects to the remote location given below:
[http://]155.94.67.5/uploa[REMOVED]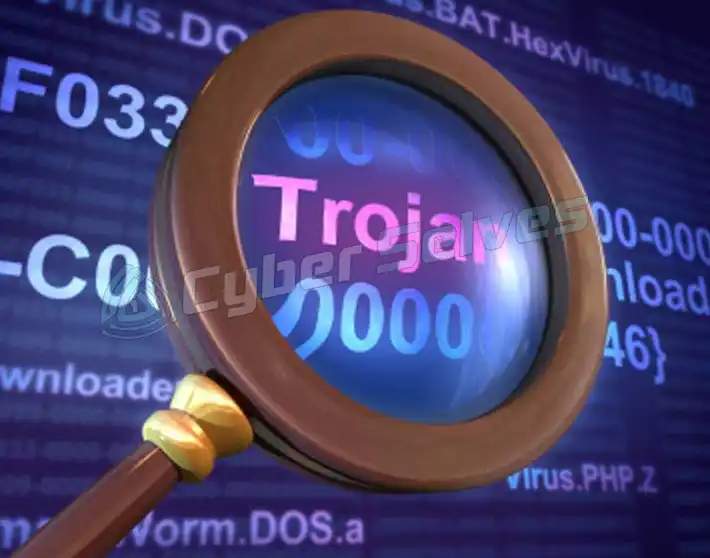 Additionally, it may download some software such as Adobe Flash Player, Microsoft .NET Runtime, etc.
Finally, the time comes when it executes the click fraud operations. This way it secretly downloads enormous online ads and automatically clicks them to provide views and helps to earn fraudulent income for a third party.
Solutions to Remove Trojan Kotver Bat
As you've got the basic idea about Trojan.kotver!bat, now it's time to apply the solutions to get rid of it.
1. Use a Powerful Antivirus
First, you need a powerful antivirus to scan the trojan and remove it from the system. Here, we're going to use the Malwarebytes Anti-Malware program. Now, follow the guidelines carefully –
Step 1: Download and install the Malwarebytes Anti-Malware Premium.
Step 2: While installing ensure that any other security program is disabled and the box for Enable free trial of Malwarebytes Anti-Malware Premium is unchecked.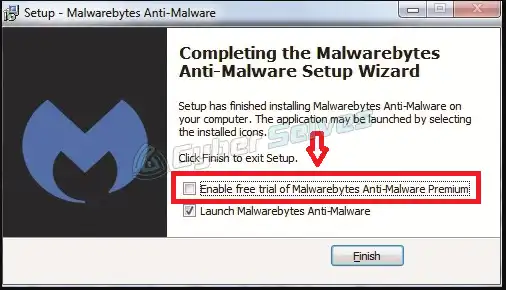 Step 3: When the installation is complete, go to Settings.
Step 4: Then get into the Detection and Protection tab and ensure that the box for Scan for rootkits is checked.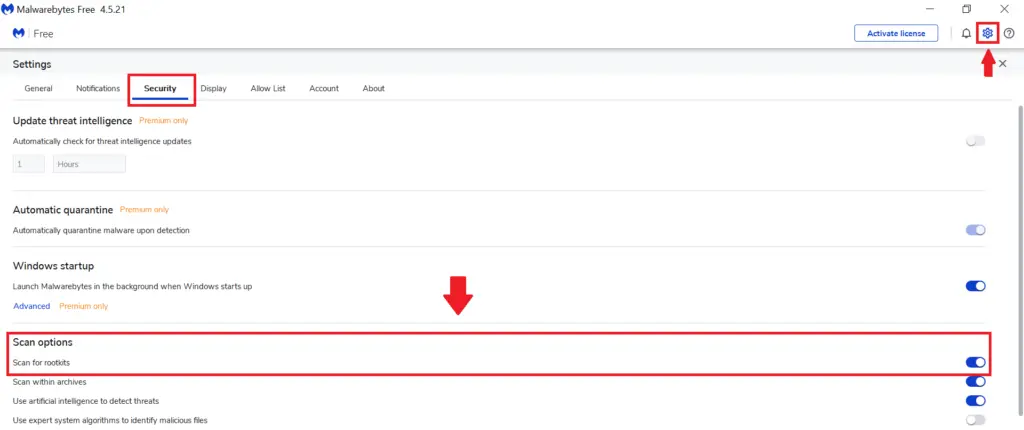 Step 5: Now, close the settings and return to the home window.
Step 6: Finally, click on the Scan option under the Scanner.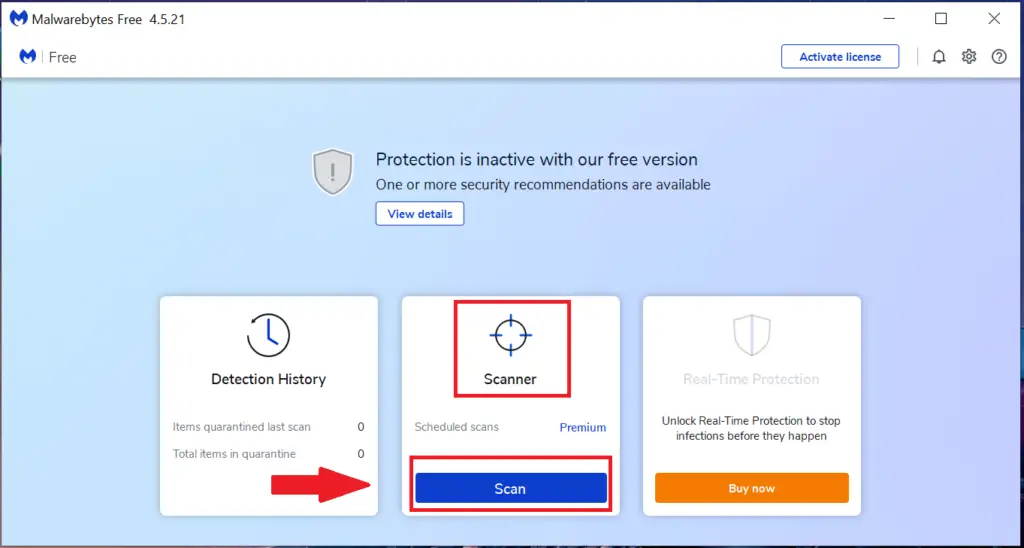 Then it'll check out the storage for viruses. When the scan is complete, you'll be shown the viruses as a list including Trojans. You just have to quarantine them in order to remove them.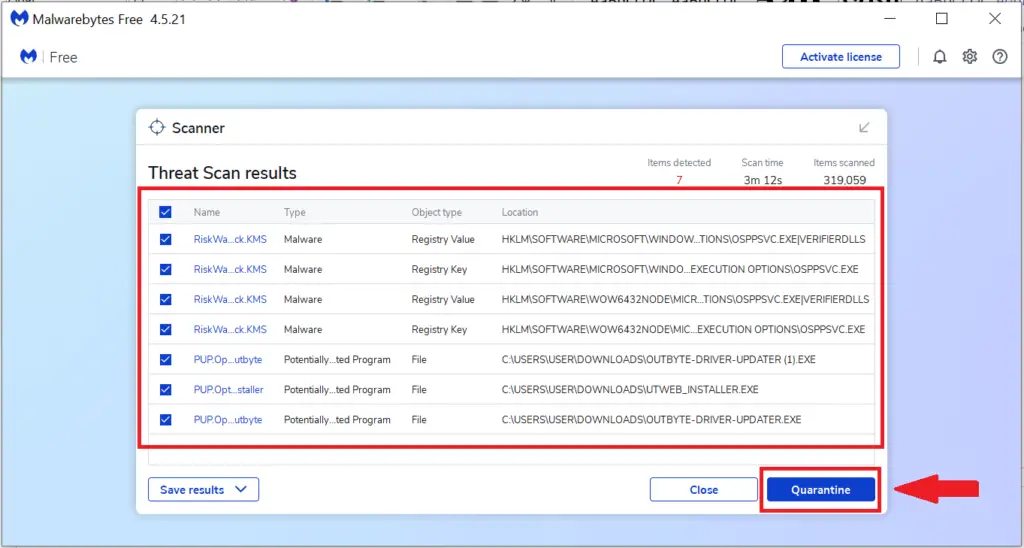 2. Use the Disk Cleanup
After removing the trojan, you need to use Windows Disk Cleanup to clean the temporary internet files and temporary files for further safety.
In this case –
Step 1: Search for Disk Cleanup in the search bar and open the app.
Step 2: Select (C:) drive.
Step 3: Now, under the Discription section, click on Clean up system files and again select (C:) drive.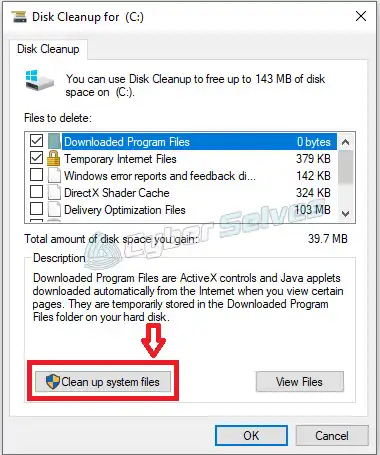 Step 4: Here, under the Files to delete section, check the boxes for Temporary Internet Files, Temporary files, and any other files that you surely suspect.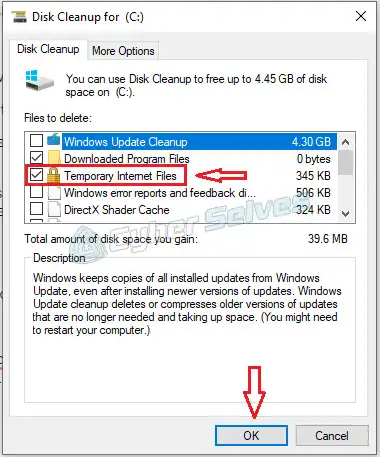 Step 5: Click OK to finish the process.
NOTE: You can also use Disk Cleanup for other drives and to remove other types of files when it's necessary.
Step 6: Finally, restart your computer.
When it boots up, perform another scan to check if the Trojan still appears. Hopefully, there won't be one.
Frequently Asked Questions (FAQs)
Are Trojan viruses harmful?
Yes, they are. Trojans are so dangerous that they're capable of destroying data and files on your hard drive. They can also open communications ports and gather and send confidential information via an external address. This way it enables a third party to gain control of your system remotely.
Can Tronjans be removed?
Yes, they can be removed in some ways. If you certainly know which applications are containing them, you just simply uninstall them. It's a standard way. But the most efficient way is using a renowned and powerful antivirus program. It'll remove all Trojans by detecting and deleting them.
What's the best Trojan remover?
According to a large number of users' reviews, they prefer the Malwarebytes Anti-Malware program. Even the manufacturer ensures that this antivirus is quite capable of providing real-time protection by preventing malware like Trojans, adware, ransomware, etc.
Conclusion
So far, we've shared all the relevant information regarding Trojan.kotver!bat intrusion and its removal. Following the steps accordingly will successfully help you to remove the Trojan and ensure a secured system. If you find this post useful, share your feedback with us.