Does McAfee Scan for Malware in 2023? | Is It Still the Performer?
McAfee is one of the leading anti-malware tools on the market. It has huge popularity among computer users around the world. With a huge number of positive discussions in various forums, it has conquered a large stake in the anti-malware tool market around the world. But, is it still as good as before in 2023? We will be finding out the answer to this question throughout this article. Let's start;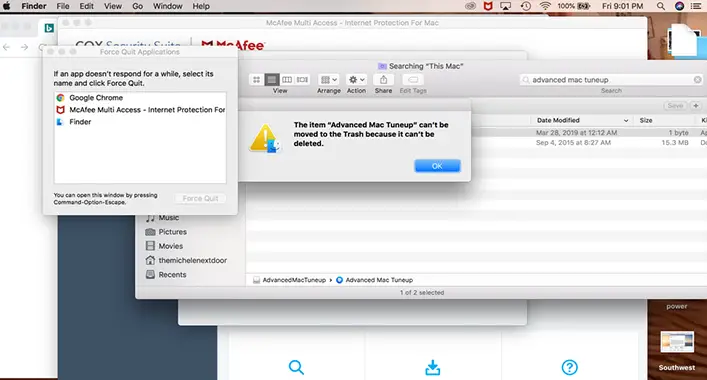 Does McAfee Scan for Malware? – Detect and Remove Malware
As an anti-malware tool, McAfee can scan almost all files of a device system to detect and remove malware. It is still pretty good at detecting and removing malware from a device. This advanced-leveled anti-malware tool can scan the core files of a device system to detect the stubbornest malicious codes. After detecting malicious codes on the security scan, it quarantines the infected files to take further action against them. It offers the deepest scan on the device system to detect the most advanced malicious codes.
Does McAfee Include Malware Protection?                                     
McAfee includes malware protection that includes a Wi-Fi network scanner and a secure VPN to protect the user against the malicious attacks conducted by hackers or cybercriminals. Moreover, it offers browser protection that enables the user to keep out the malicious add-ons or extensions from the device browser. Also, it has a secure browsing option that can keep the user away from malicious websites and domains. Overall, McAfee malware protection can keep away the most advanced leveled malware from a device system, and it helps the user to keep the device secure.
Does McAfee Protect Against Hackers?
With the advanced-leveled malware protection feature, McAfee can keep hackers or illegal intruders out of the system. As you know, hackers or user requires security system vulnerabilities to get into a device system, McAfee anti-malware tool can detect and resolve the system vulnerabilities. Sometimes, the hacker or attacker uses the browser or spamming mail to get into a device system. To stop this, McAfee offers browser and email protection. For ensuring the protection of your data and other personal information, McAfee offers an anti-theft feature that ensures the data safety of the device system. With all these security features, McAfee can successfully protect the device system against the sneakiest hacking methods.
Is McAfee Virus Scan Free?
McAfee doesn't have any free plan. But it has low-cost internet security packages that can be effectively used to detect and remove malicious codes from malicious codes. It offers an advanced anti-malware engine, web protection, and VPN with unlimited data at a low cost. McAfee could cost you around $25-90 USD, depending on the protection quality and packages.
Frequently Asked Questions (FAQs)
Is There Any 100% Free Anti-Malware Tool?
Yes, there is some free anti-malware tool you can use, but it is always better to use a paid version. Avast, Avira, and TotalAV are some anti-malware tools that you can use for free. For advanced-leveled protection, you need to use a paid anti-malware tool.
Does McAfee Slow Down the Computer?
McAfee uses certain system resources to protect a device against malicious attacks. For this reason, some device becomes slow with the McAfee anti-malware tool. Though, this isn't a common issue on the devices with the McAfee anti-malware tool.
Does Windows 10 Need Antivirus?
Despite having built-in anti-malware protection as Windows Defender, it is still better to use a third-party security tool to enhance the device's protection against malicious codes. So, Windows 10 does require antivirus protection to keep the device secure.
Finishing Lines
At this point, you have known enough about whether McAfee is still good in 2023. There doesn't have any common drawback of McAfee except slowing down some devices. Still, you can use it to protect your device from the most advanced type of malicious code. That's all for today, have a great day.